Bushkill Park Photos
Easton, PA


Click here to return to the Bushkill Park Page at RideZone
Due to the many pictures on this page, please be patient while it loads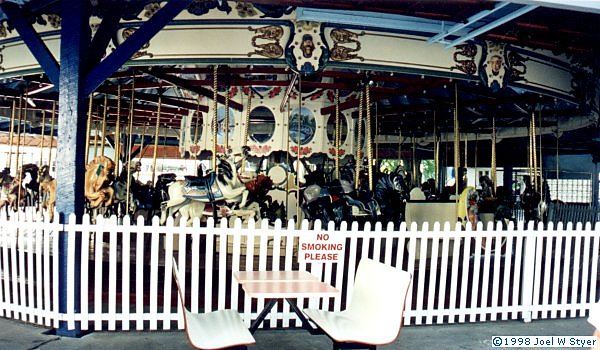 The hand carved Carousel above is not the original ride at Bushkill Park but was moved here from the defunct Willow Mill Park (Mechanicsburg, PA) when that park closed. It is a 3 row portable machine manufactured by Allan Herschell around 1924.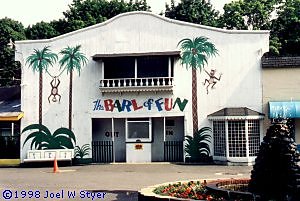 The Barl of Fun is one and the few remaining walk through Fun Houses left. As popular as walking through the rotating barrel was, this is one of only a few left in the US with that feature.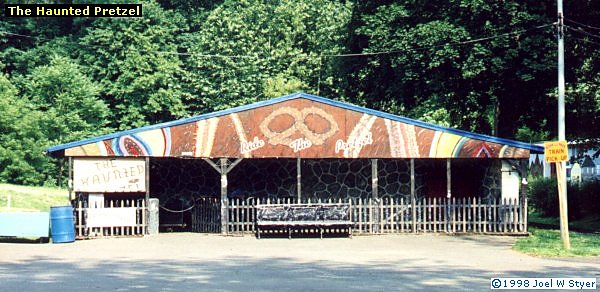 Dark rides such as the Haunted Pretzel shown above, are also starting becoming rare. This is the oldest Pretzel ride and one of only about a dozen or so left. Bushkill is lucky to have both a Dark Ride and a Funhouse.
The Kiddie Whip at Bushkill Park.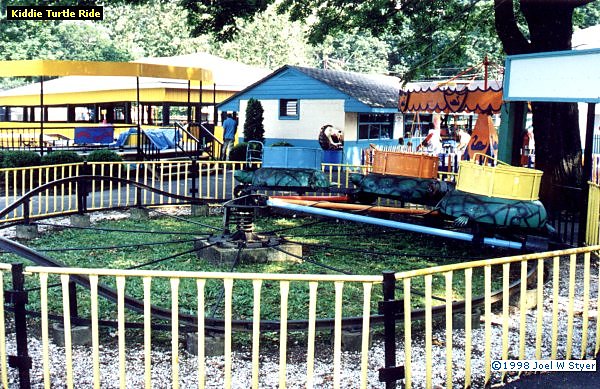 While full size Tumble Bug rides (sometimes called Turtles) are pretty rare, there are still a few of the smaller size Kiddie Turtles around like the one above at Bushkill.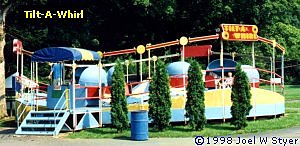 A common amusement park ride is the Tilt-A-Whirl built by Sellner Manufacturing.
Bushkill Park is also home to a train ride, Lusse Bumper Cars (highly rated), skating rink, Scrambler and a number of other rides and attractions.
© 2000 Joel W Styer. All rights reserved. Updated Tuesday, January 13, 2004
RideZone is not affiliated in any way with this Amusement Park