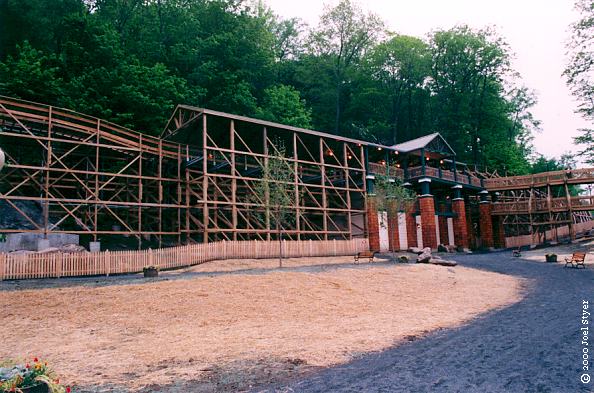 The Boulder Dash station fits in perfectly with the mountains.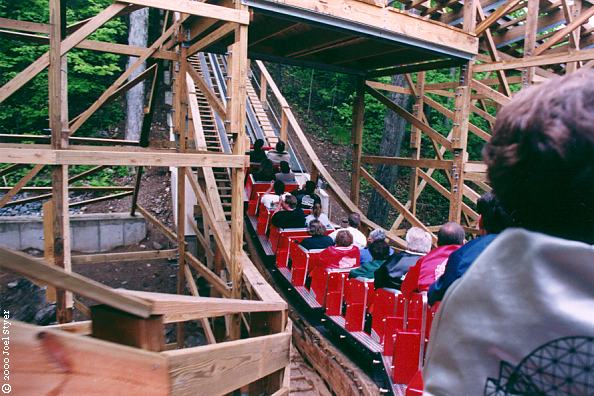 A quick drop and turn out of the station and up the lift hill.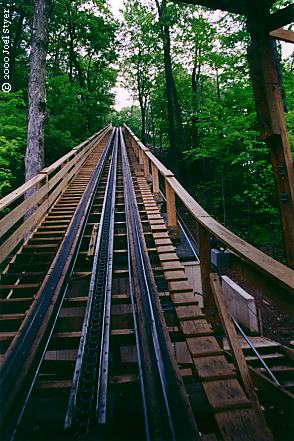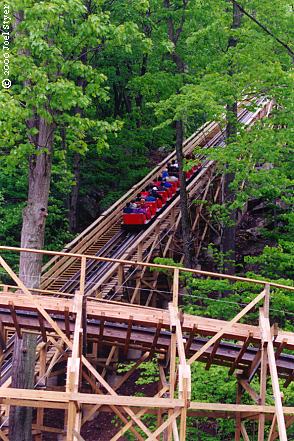 The long and steep lifthill appears to go nowhere.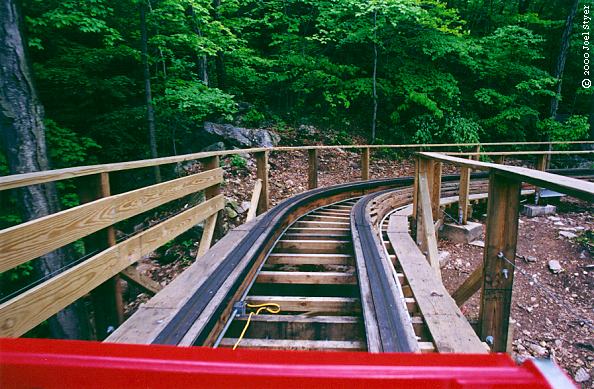 There is a small straight section before the first drop.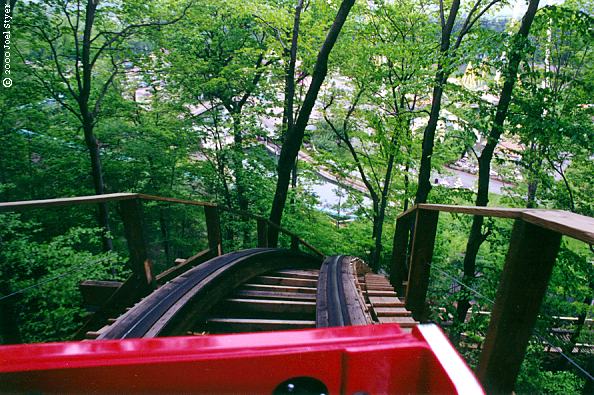 Top of the first drop.

Halfway down the first drop.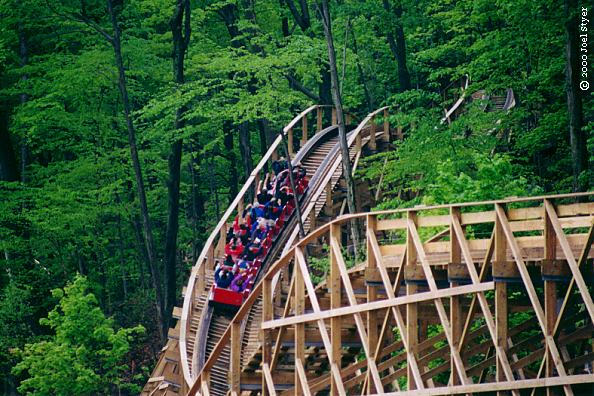 After passing the station, the train gets "lost" in the mountain.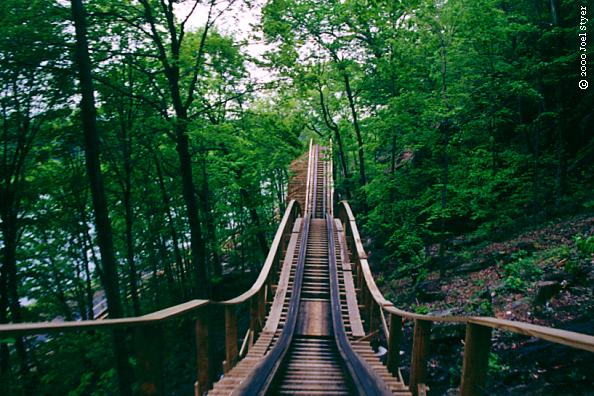 This ride is about hills, in addition to the one it is built on.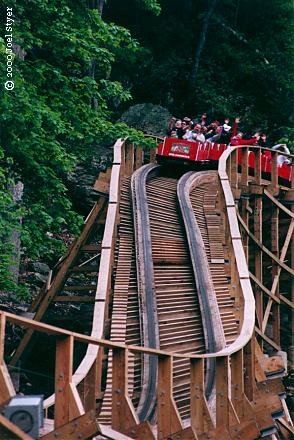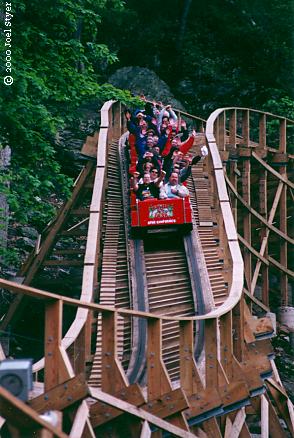 The train briefly re-appears from the trees.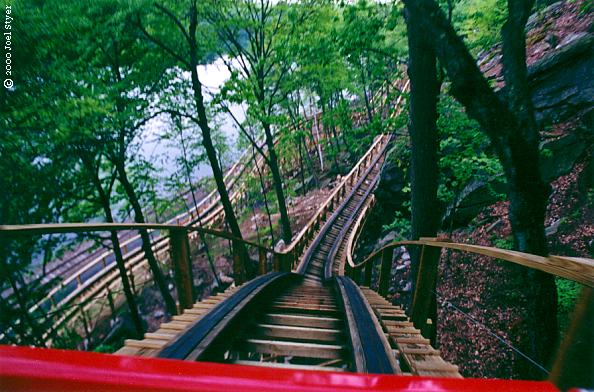 Those pesky rocks just seem to be in the way all the time.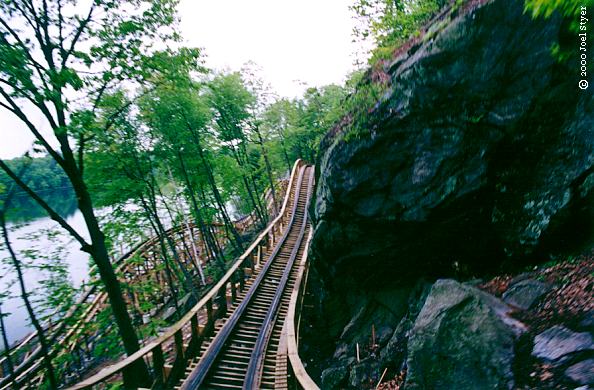 The ride is built next to and on top of major rock formations.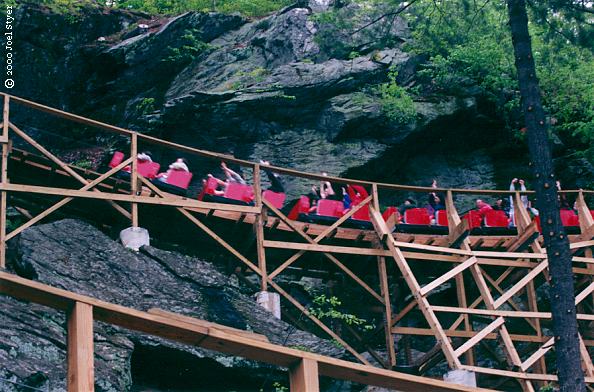 This photo explains why it is named Boulder Dash!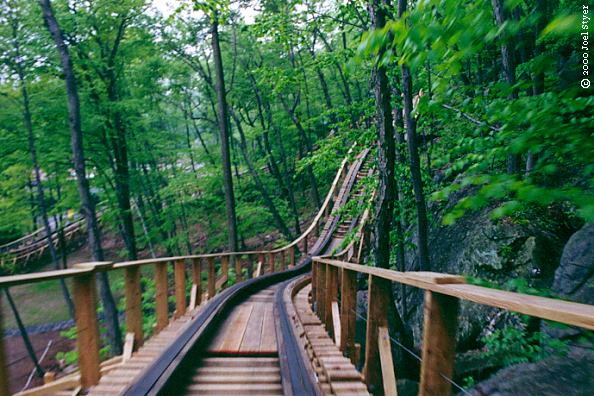 Getting close to the far turn around but a few more rocks to avoid first.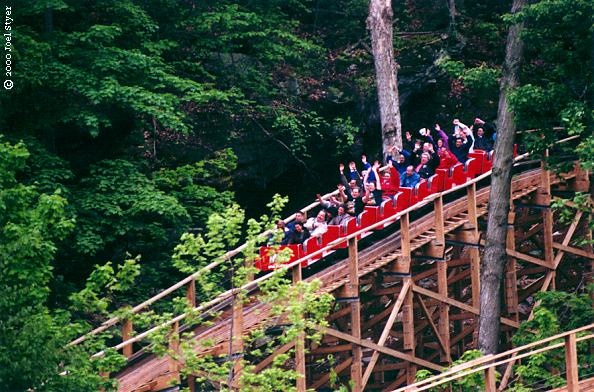 When not avoiding rocks, trees are close by.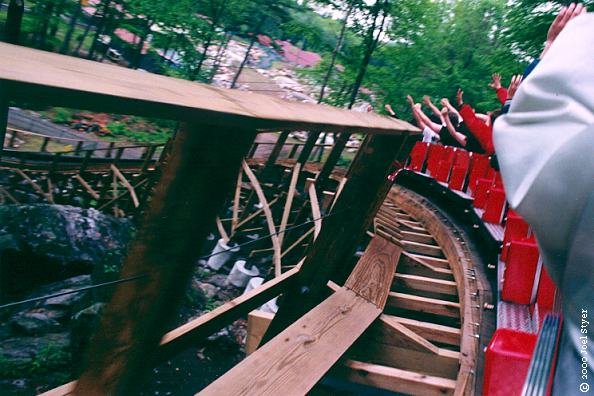 Finally we make it to the far turn around - downhill all the way.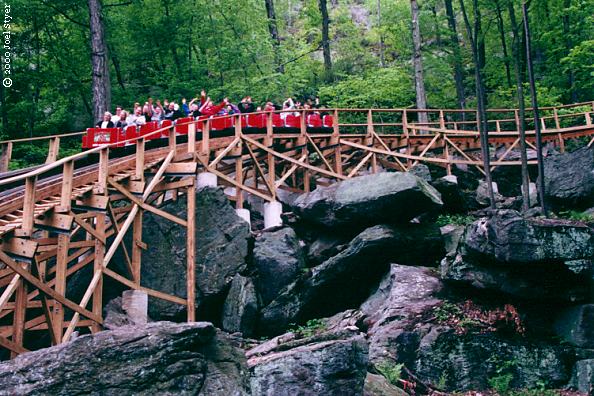 About half way around. The Sky Ride would be just off to the left.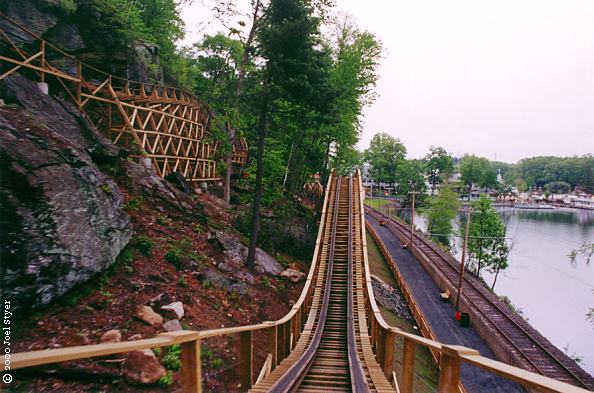 Now we start the return trip back to the station.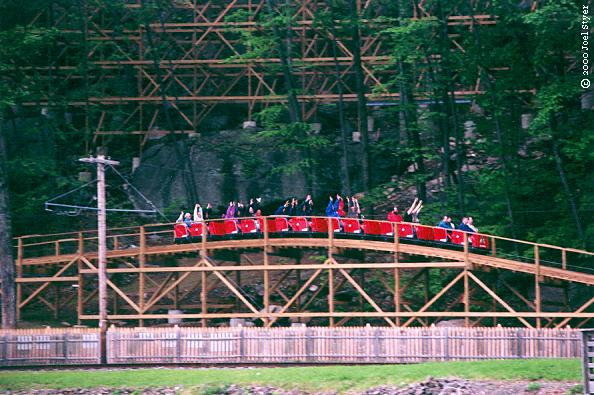 Notice the trestle like structure of the "outbound" Boulder Dash track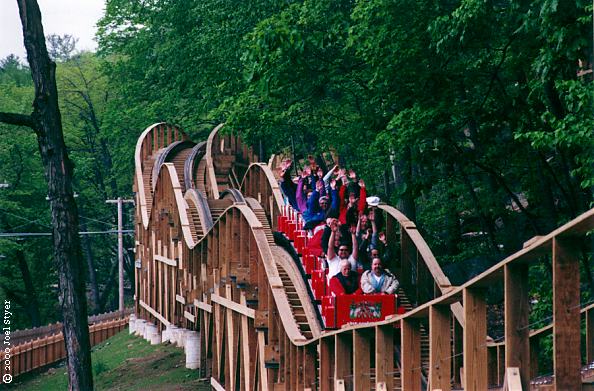 Still more dips and hills await on the way back to the station.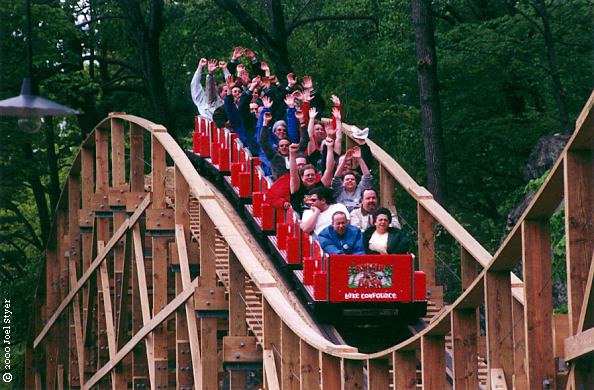 A load of ACE members having fun.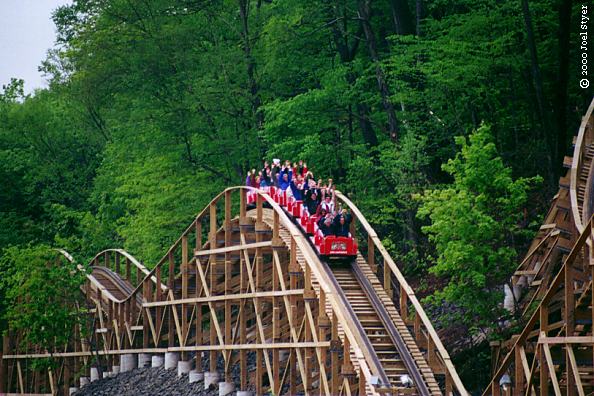 The last drop into the station is larger than the previous few and that is where the on ride photo is taken (you can just see the flash unit above).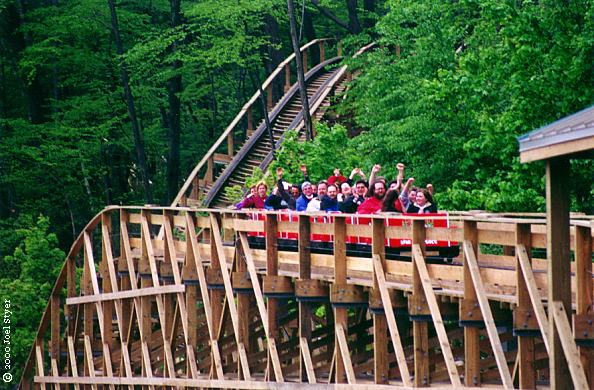 The train hits the brake run with considerable energy left considering the length of the ride.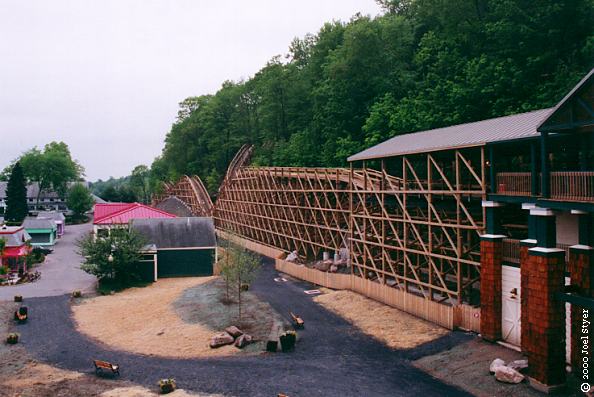 Only a small portion of the track is visible here. Note the dip after the brakes as the track enters the station.