RideZone's Lightning RacerTM ride beginning photos
A New Racing/Dueling Wood Roller Coaster at Hersheypark® in Hershey, PA
May 13/14, 2000 Photos
by Joel Styer
Note: Due to the large number of photos on this page, it may take a long time to load
Once leaving the magnificent station, the trains roll down a hill and turn around to head for the lift hill. The two lift hills are staggered, presumably to discourage people from trying to hold hands or throw things at each other. The speed of the Thunder lift hill is varied so that the trains leave crest the first hill (lift hill) evenly matched.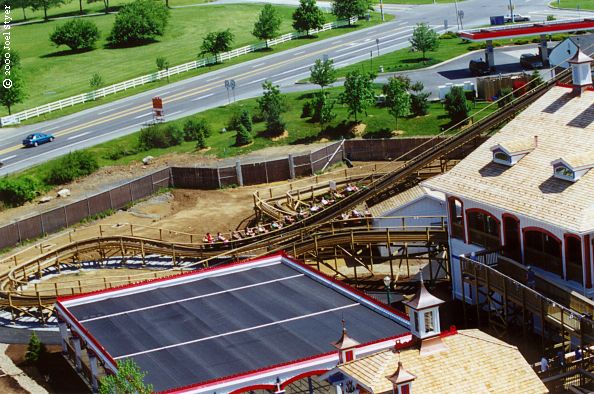 A Thunder train rolls out of the station and around the bend to the lift hill. Notice the dips in the track before the lift.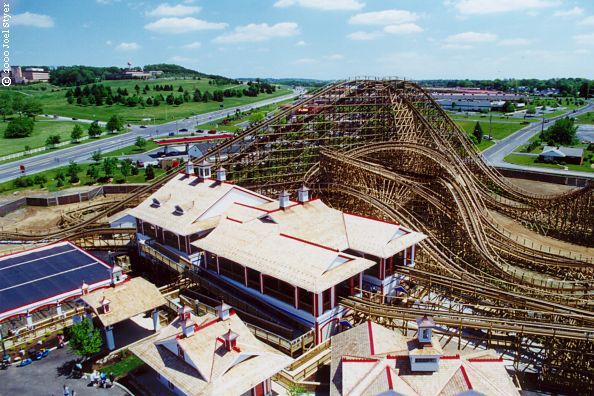 View of station and lift hill as trains make their way to the top.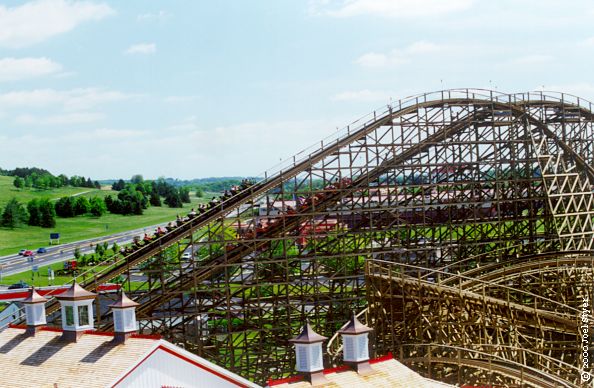 Closer view of the staggered lift hills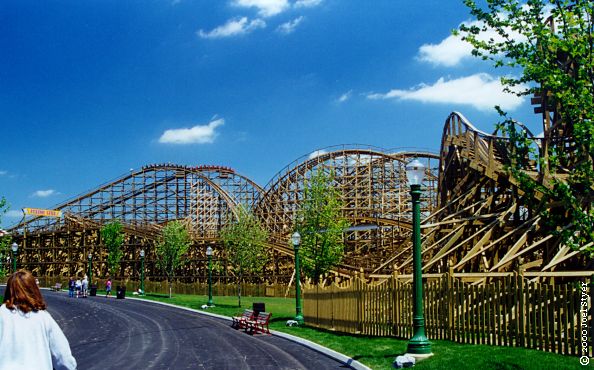 Long shot of two trains on first hill.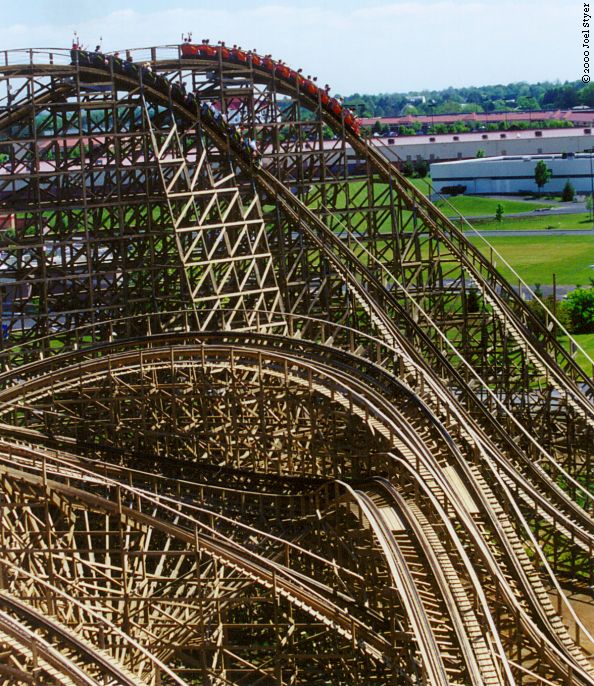 A mass of wood including two trains just cresting the first hill.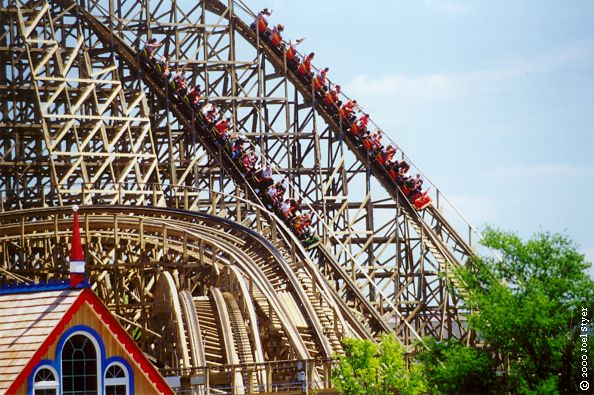 Evenly matched, the trains race down the first drop.
Article and pictures are ©2000 by Joel Styer. All photos taken May 13/14, 2000
© 2000-2004 Joel W Styer. All rights reserved. Updated Sunday, January 18, 2004
RideZone is not affiliated in any way with the above Amusement Park
Lightning Racer is a trademark of Hershey Entertainment & Resorts
Great Bear is a trademark of Hershey Entertainment & Resorts
Hersheypark is a registered trademark of Hershey Entertainment & Resorts