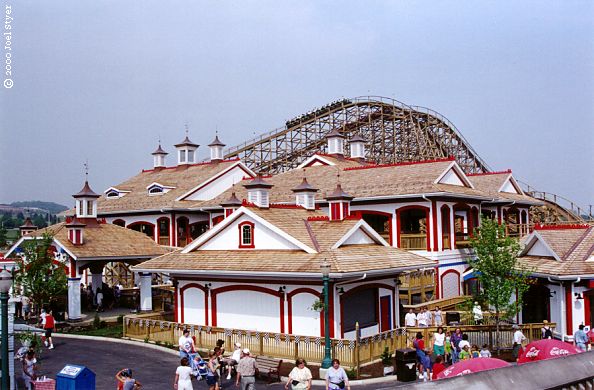 Ground view of magnificent Lightning Racer station.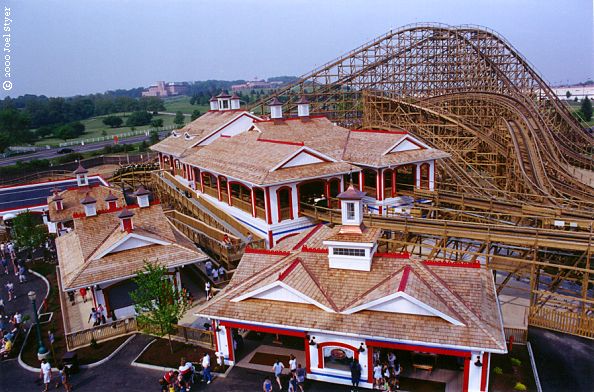 Overhead view of the Lightning Racer station.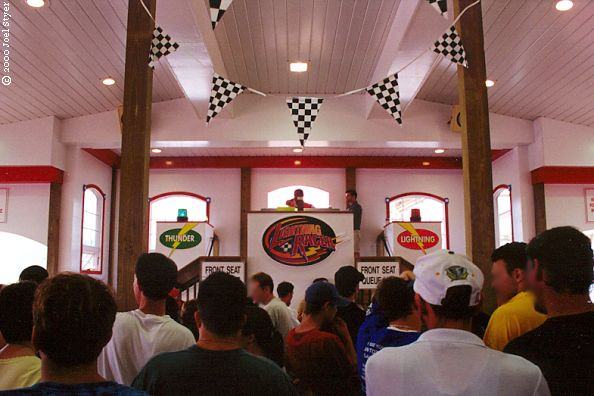 Inside of station.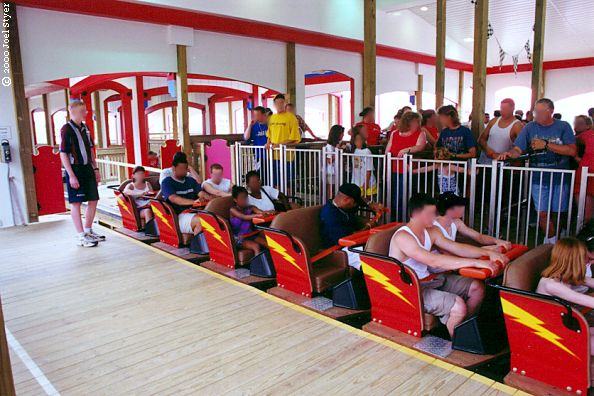 Train is soon ready to depart from the station.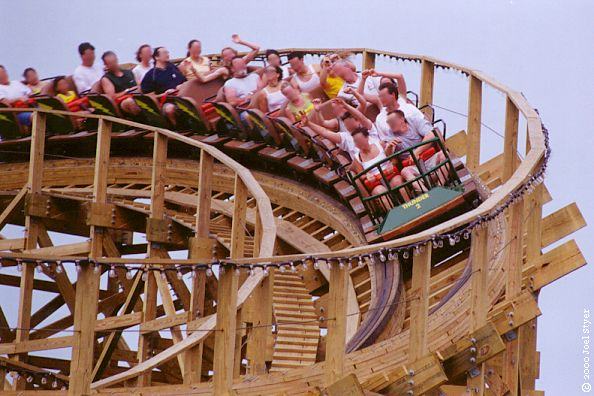 Thunder screams around a corner to meet up with Lightning.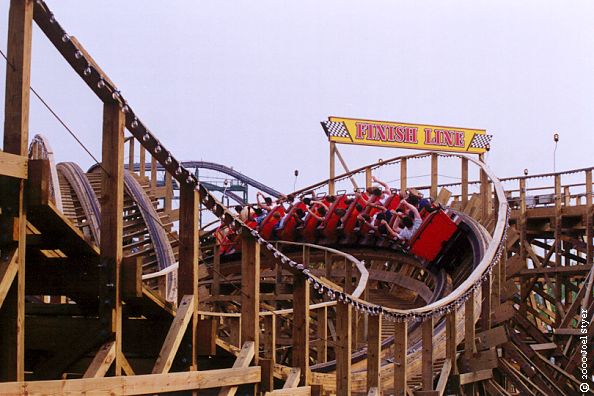 No flat track here as Lightning speeds away.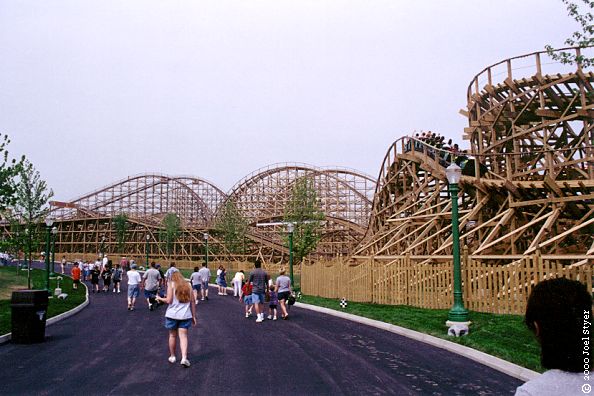 Lightning Racer has to be one of the most majestic of coasters.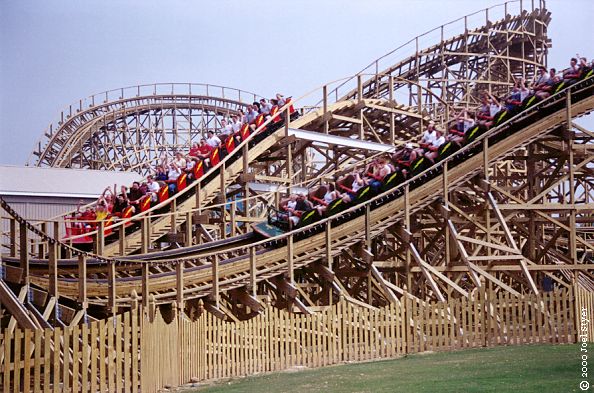 Both race back to the station.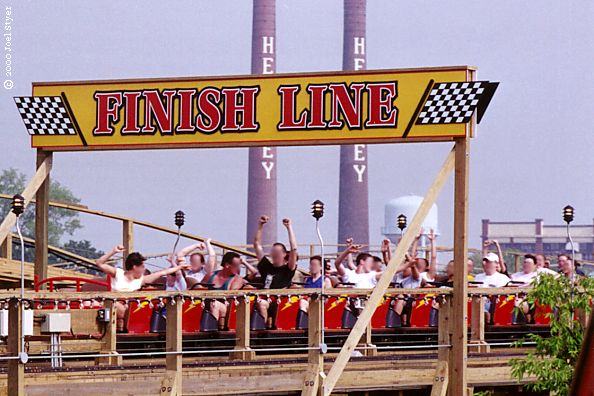 Front seat rider in Lightning is poking fun at Thunder who came in a distant second in this race.

Dueling beside the station. Thunder and Lightning just miss each other.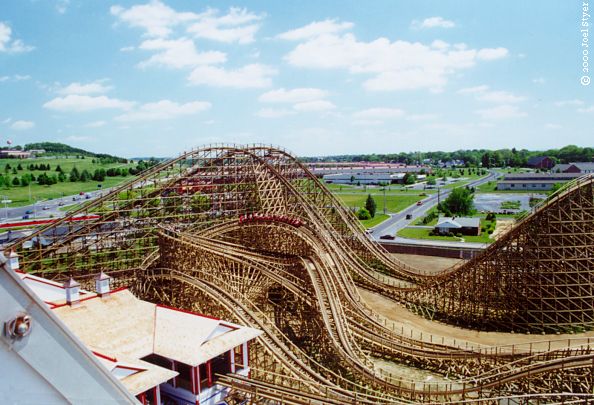 Station end of ride shows a mass of wood.

The middle of the ride shows an even bigger mass of wood.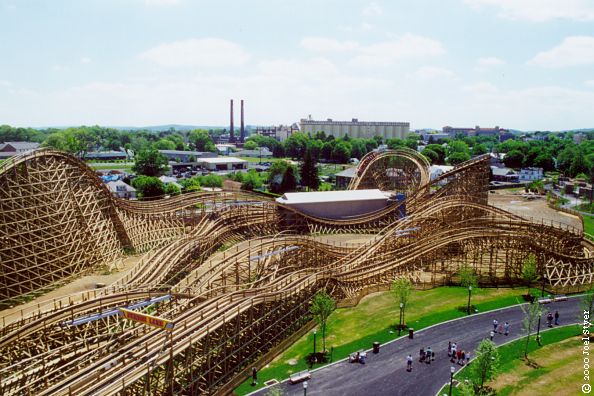 This view shows how the ride is basically a double out and back but deserves the term wood twister much more.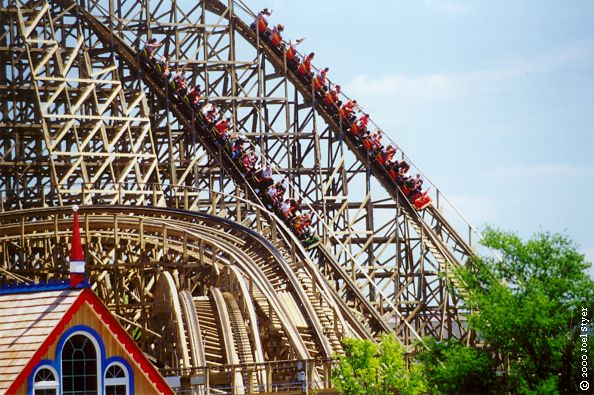 Here we see just how evenly the trains are matched on the first drop.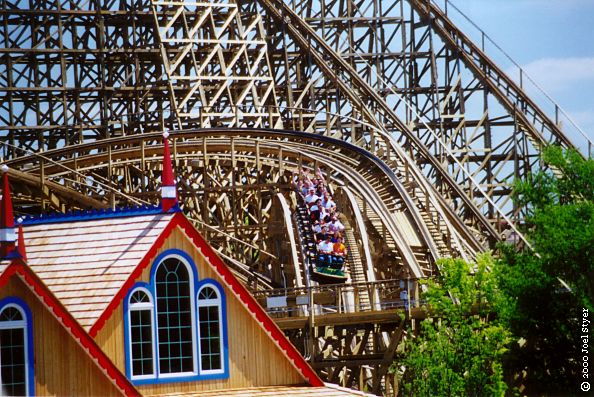 Thunder has just finished dueling with Lightning and is racing to the other end of the ride to do it again.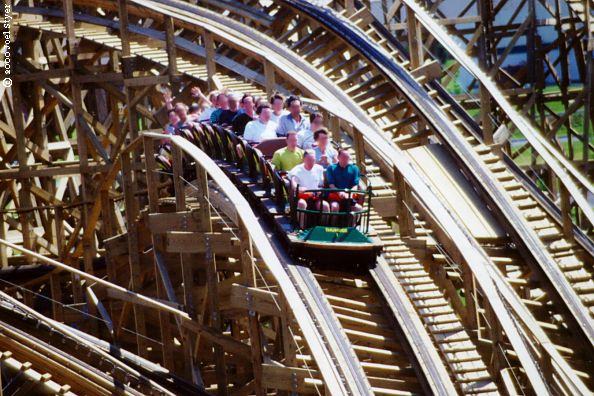 Close up of train where above shot was taken.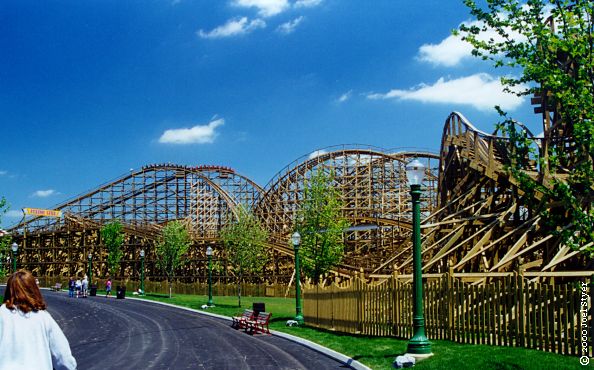 Another overview.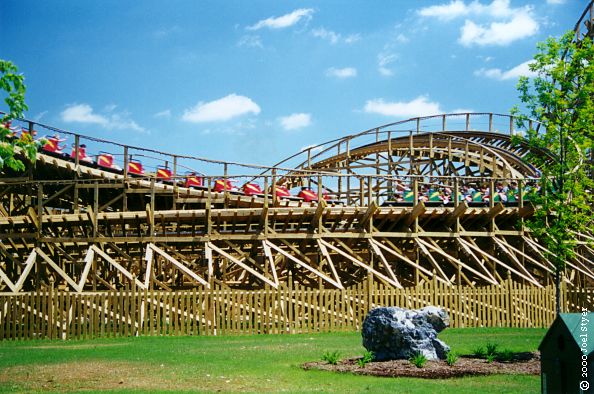 The final duel. Sure looks like they're gonna hit.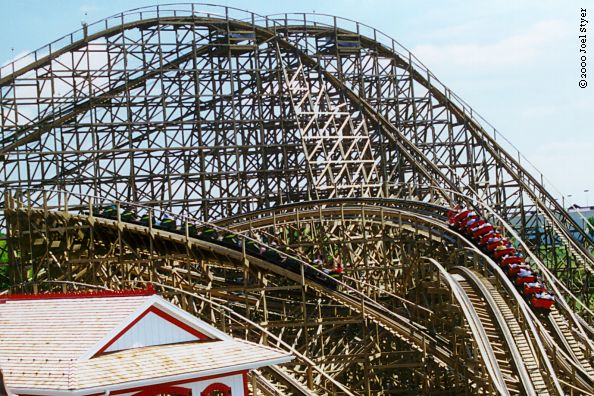 Heading for the duel.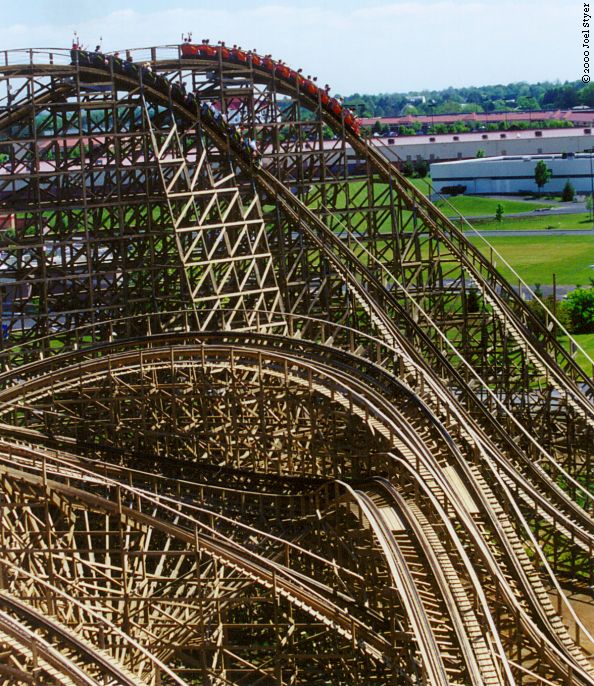 Above we see the impressive amount of wood used.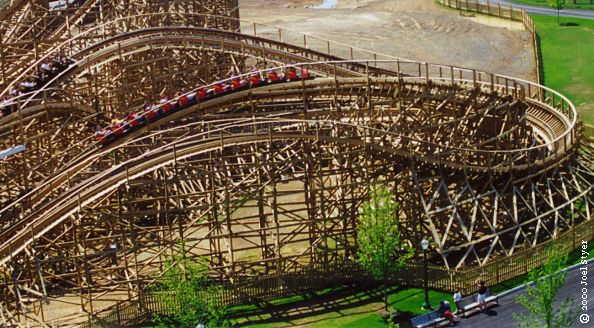 The last duel is about to begin.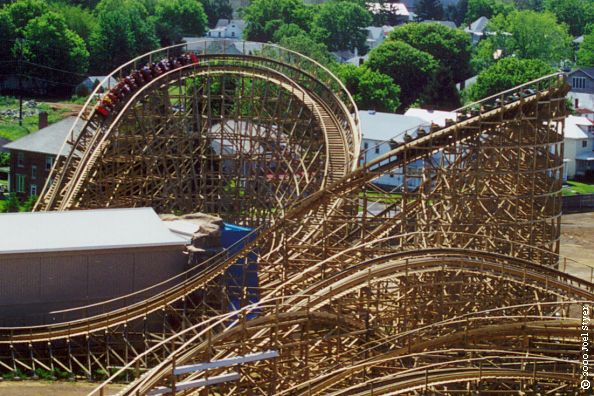 The trains turn around to enter the tunnel which will hold a surprise for future visitors.