RideZone's Lightning RacerTM Overhead and wide photos
A New Racing/Dueling Wood Roller Coaster at Hersheypark® in Hershey, PA
May 13/14, 2000 Photos
by Joel Styer
Note: Due to the large number of photos on this page, it may take a long time to load
The following are overview and above ground photo shots.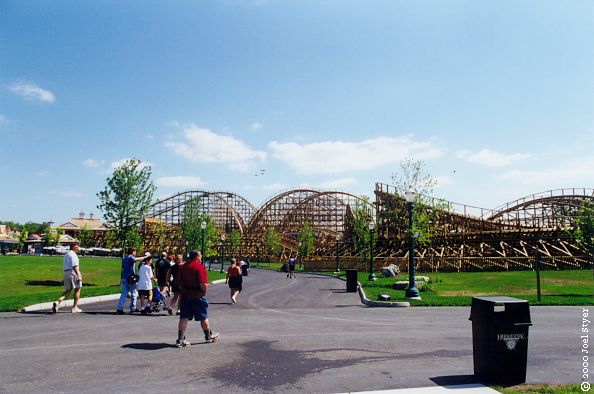 Notice the curves of the first and second drops (left/center of photo)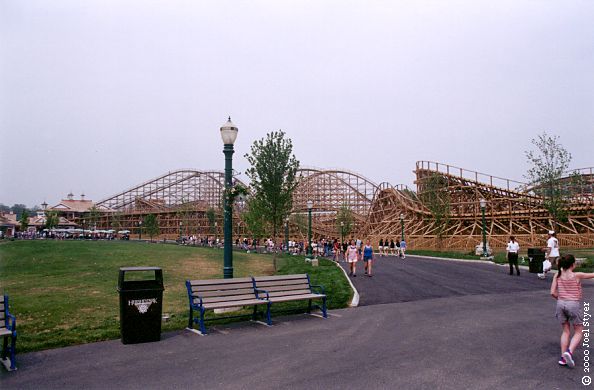 Similar view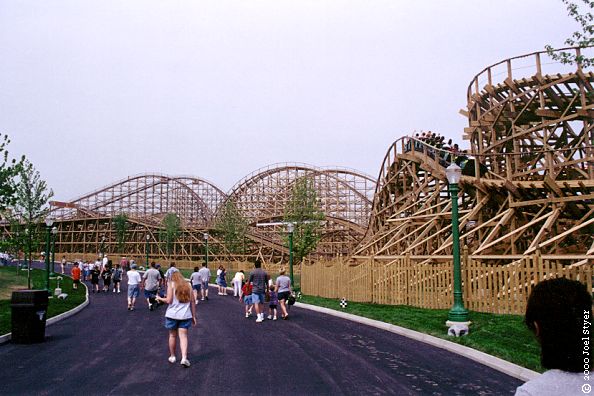 Another view, Thunder train is visible racing back to the station.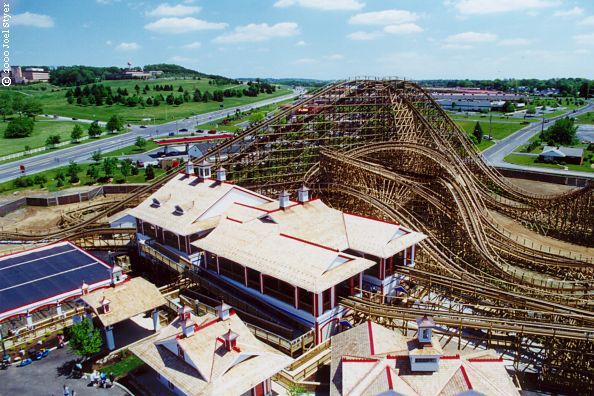 The station end of the ride from above.

Notice the density of the wood in the center of the Lightning Racer.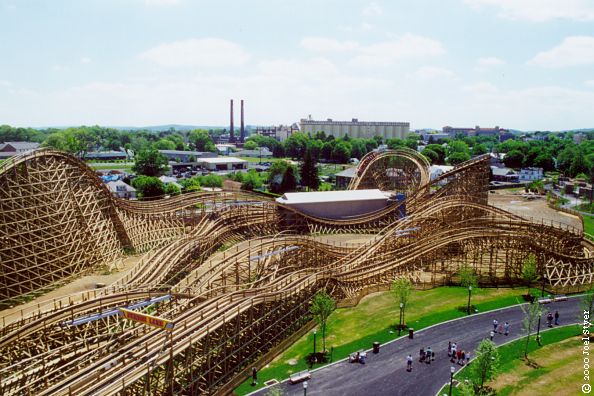 Middle and far end.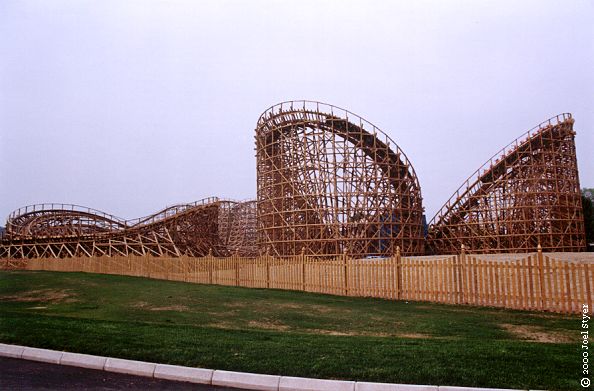 Note the severe angles of the first turn around (left)
Article and pictures are ©2000 by Joel Styer. All photos taken May 13/14, 2000
© 2000-2004 Joel W Styer. All rights reserved. Updated Sunday, January 18, 2004
RideZone is not affiliated in any way with the above Amusement Park
Lightning Racer is a trademark of Hershey Entertainment & Resorts
Great Bear is a trademark of Hershey Entertainment & Resorts
Hersheypark is a registered trademark of Hershey Entertainment & Resorts