RideZone's Lightning RacerTM dueling photos
A New Racing/Dueling Wood Roller Coaster at Hersheypark® in Hershey, PA

May 13/14, 2000 Photos
by Joel Styer
Note: Due to the large number of photos on this page, it may take a long time to load
Hersheypark bills the Lightning Racer as the first racing/dueling coaster and both aspects provide fun. The dueling aspect is pretty neat and the opposite train flies by pretty fast.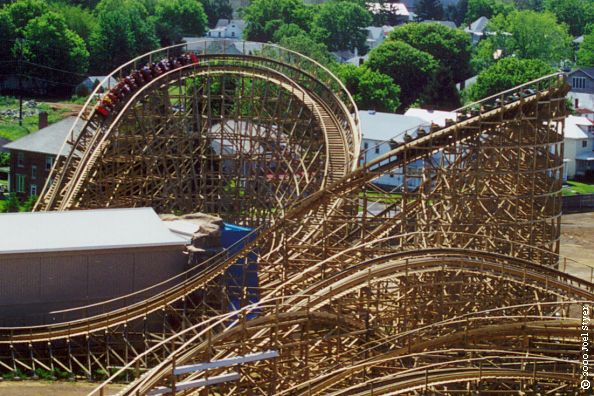 The first turn around is where the trains first meet point toward each other.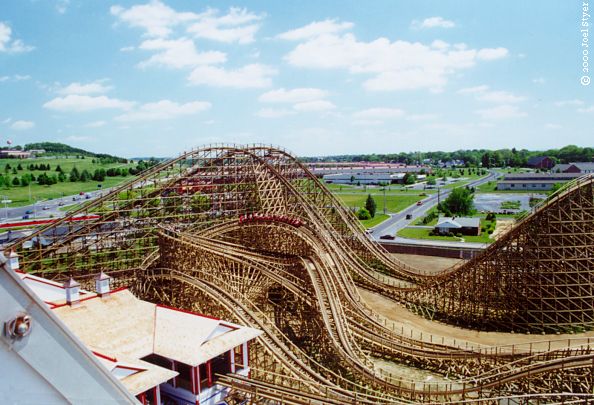 The second meet is behind and above the station in a twisted mass of wood.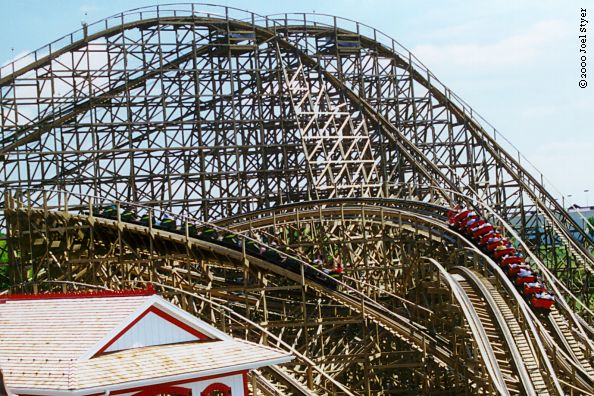 Both trains enter the turn.

As they pass, they are within feet of each other.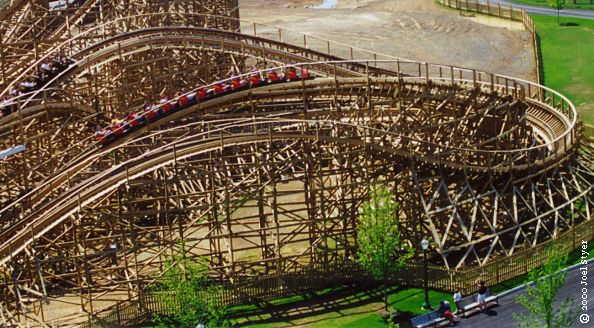 The last duel point is near the end of the ride.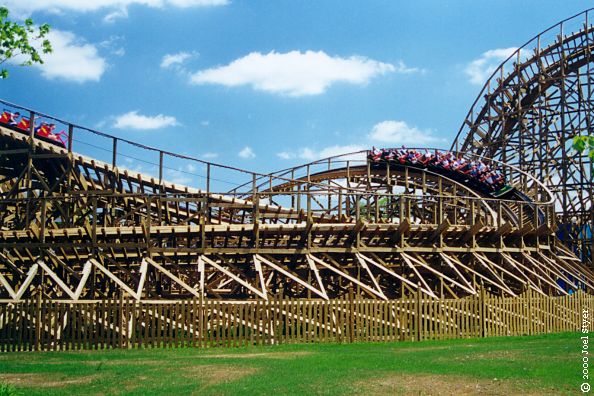 Both trains come over a hill and suddenly turn toward each other.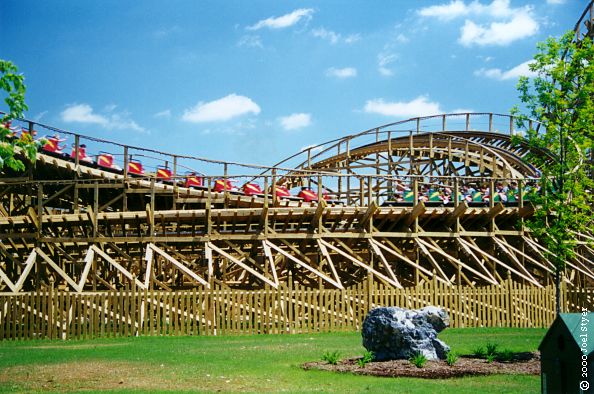 Looks pretty convincing from the midway.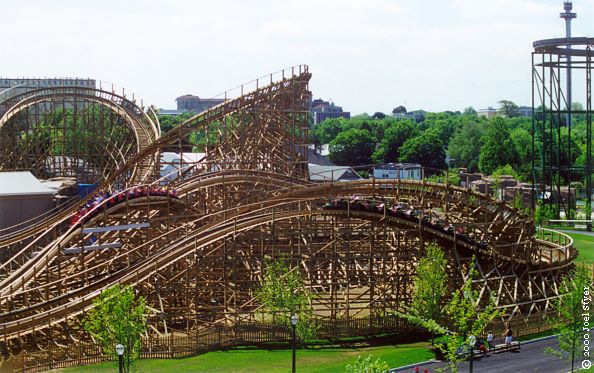 The two trains leave their last duel and race toward the finish line.
Article and pictures are ©2000 by Joel Styer. All photos taken May 13/14, 2000
© 2000-2004 Joel W Styer. All rights reserved. Updated Sunday, January 18, 2004
RideZone is not affiliated in any way with the above Amusement Park
Lightning Racer is a trademark of Hershey Entertainment & Resorts
Great Bear is a trademark of Hershey Entertainment & Resorts
Hersheypark is a registered trademark of Hershey Entertainment & Resorts