RideZone's Lightning RacerTM finale photos
A New Racing/Dueling Wood Roller Coaster at Hersheypark® in Hershey, PA

May 13/14, 2000 Photos
by Joel Styer
Note: Due to the large number of photos on this page, it may take a long time to load
On the Lightning racer, the race is a much fun as the ride. First your racing, then dueling, then racing, then dueling again and finally racing to the finish. A variety of factor affect which train will be the winner and cannot be predicted at the start unless one train exits the lift hill well before the other. The computerized controls automatically vary the speed of the Thunder lift hill to make the trains run very close together. It is just plain fun!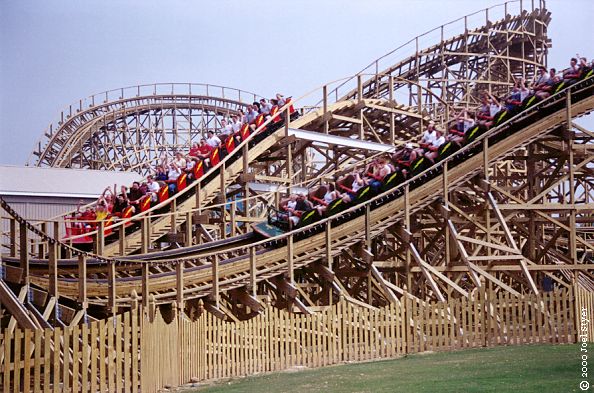 Heading toward the finish line - just one more hill, a double up.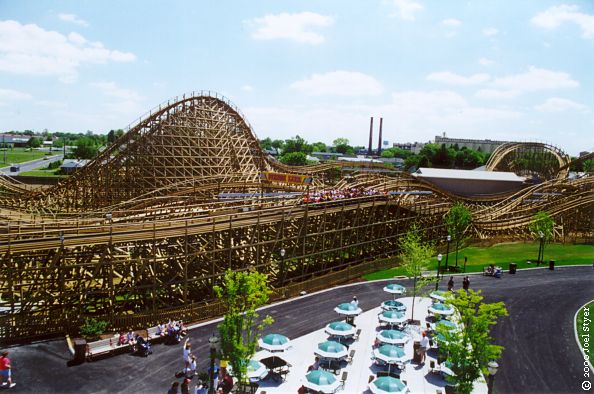 The two trains are just about to the finish line.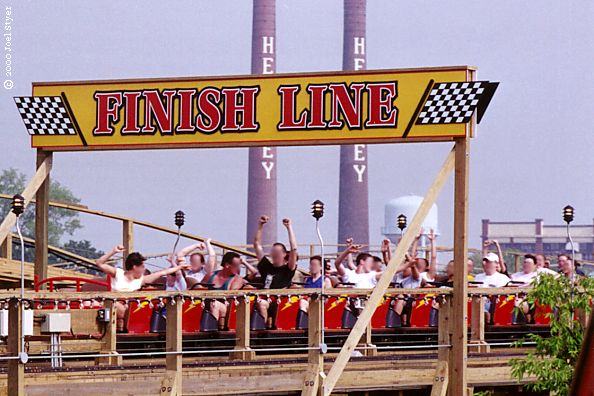 Lightning wins and the person in the front seat is really serious about it. Thunder is pretty far back, out of the photo.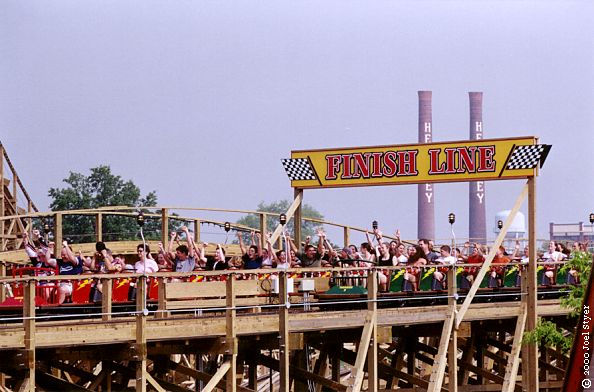 Lightning wins again and everyone enjoyed the race.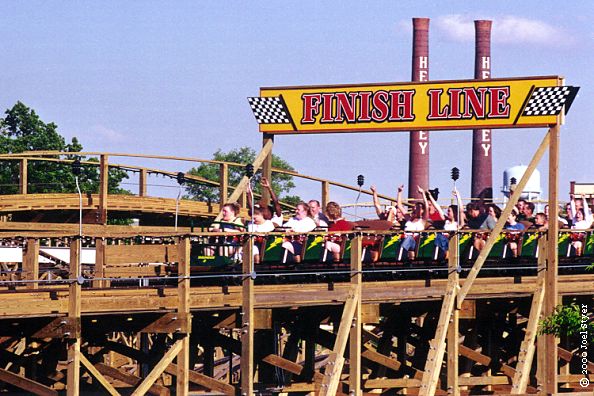 This time Thunder has the advantage.
Article and pictures are ©2000 by Joel Styer. All photos taken May 13/14, 2000
© 2000-2004 Joel W Styer. All rights reserved. Updated Sunday, January 18, 2004
RideZone is not affiliated in any way with the above Amusement Park
Lightning Racer is a trademark of Hershey Entertainment & Resorts
Great Bear is a trademark of Hershey Entertainment & Resorts
Hersheypark is a registered trademark of Hershey Entertainment & Resorts