RideZone's Lightning RacerTM racing photos
A New Racing/Dueling Wood Roller Coaster at Hersheypark® in Hershey, PA
May 13/14, 2000 Photos
by Joel Styer
Note: Due to the large number of photos on this page, it may take a long time to load
Racing is what most dual track coasters do and the Lightning Racer is no different. While the tracks are not as parallel as in some racing coasters, there is still plenty of side by side action. But on the Lightning Racer the trains are at some beautifully wicked angles while racing.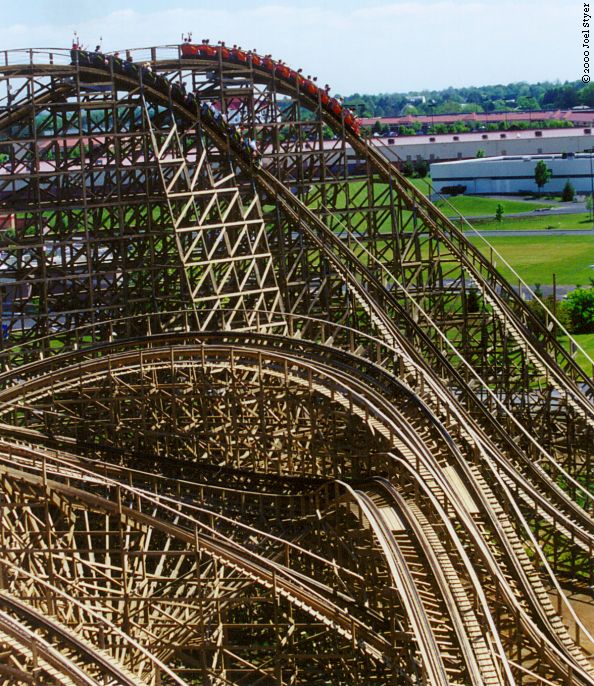 Both trains come off the lift hill to begin their journey.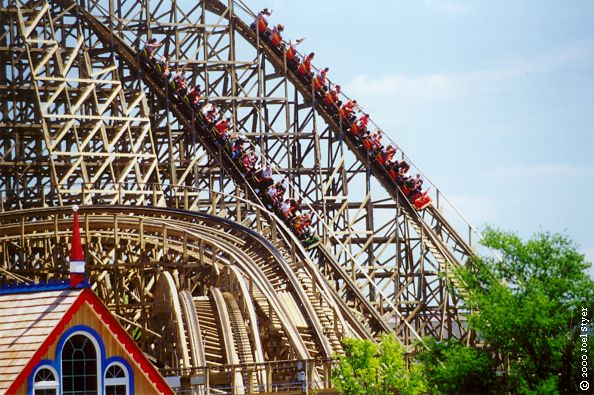 Notice how even the two trains are going down the first drop - it will be difficult to predict the winner of this one.

Both trains fly through the middle of the impressive Lightning Racer structure.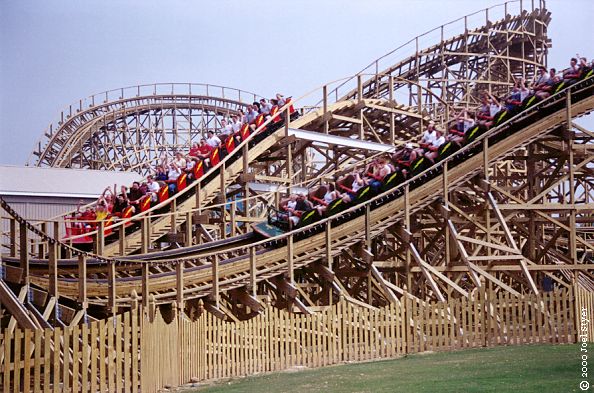 Article and pictures are ©2000 by Joel Styer. All photos taken May 13/14, 2000
© 2000-2004 Joel W Styer. All rights reserved. Updated Sunday, January 18, 2004
RideZone is not affiliated in any way with the above Amusement Park
Lightning Racer is a trademark of Hershey Entertainment & Resorts
Great Bear is a trademark of Hershey Entertainment & Resorts
Hersheypark is a registered trademark of Hershey Entertainment & Resorts