RideZone's Lightning RacerTM station photos
A New Racing/Dueling Wood Roller Coaster at Hersheypark® in Hershey, PA

May 13/14, 2000 Photos
by Joel Styer
Note: Due to the large number of photos on this page, it may take a long time to load
The Station for the Lightning Racer has to rank right up there with the all time best looking roller coaster stations. Hersheypark obviously put extra effort into creating this masterpiece. The basic look has spread to the entire area near the Lightning Racer as well.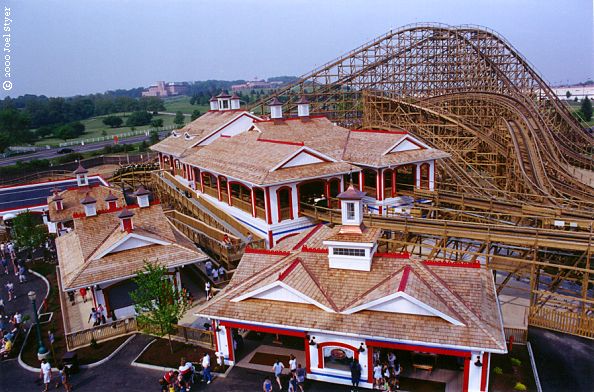 An overhead shot of the station complex. Foreground structure is the gift shop. The large structure in the rear is the station. Left front building is the on-ride photo and behind that is the entrance and queue area. A Thunder train can be seen just leaving the station.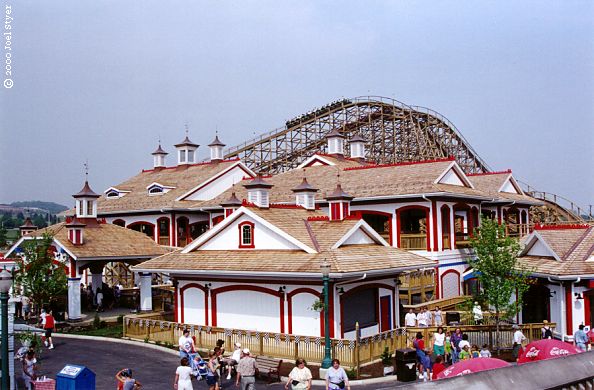 Similar view to above but from a lower level.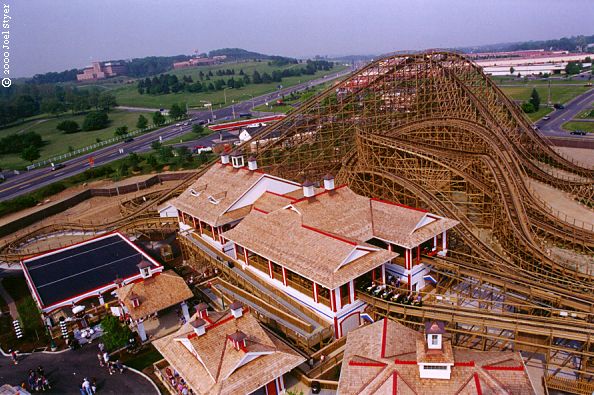 Aerial view of the station complex. The black area to the right is the netting covering the outside queue area.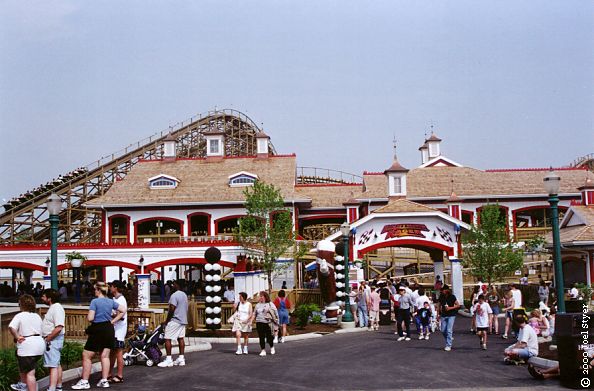 Entrance and outside queue area (left).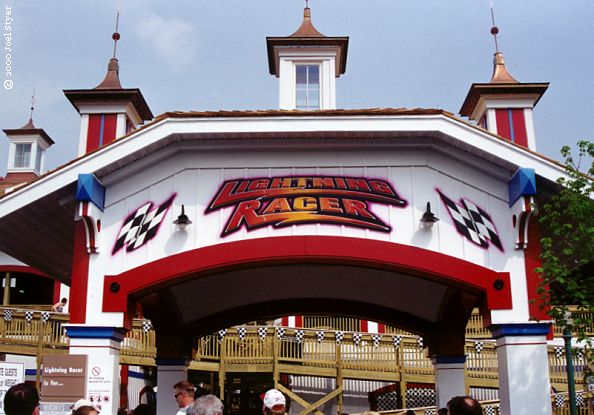 Main entranceway to the ride.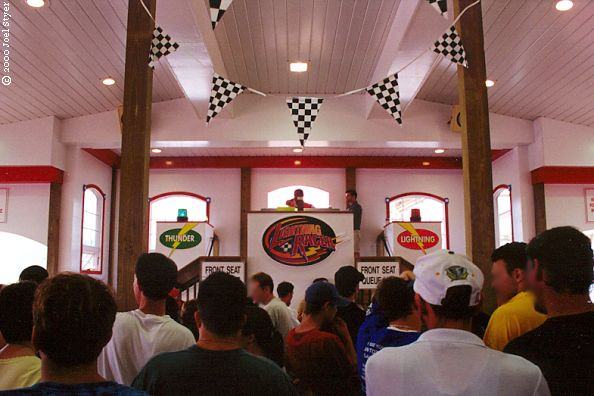 Waiting in line at the station. You enter between the two trains and choose either Thunder to the left or Lightning to the right.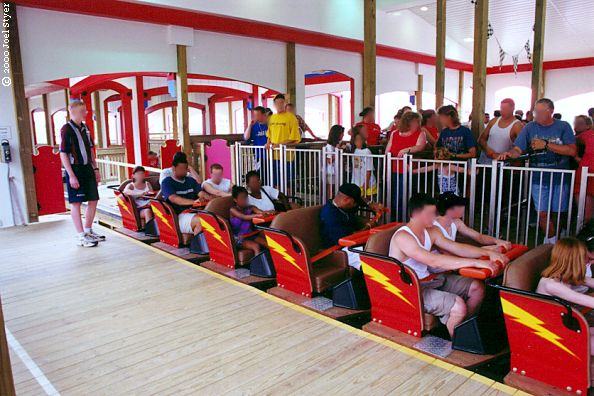 A Lightning train is almost ready to go.
Article and pictures are ©2000 by Joel Styer. All photos taken May 13/14, 2000
© 2004 Joel W Styer. All rights reserved. Updated Sunday, January 18, 2004
RideZone is not affiliated in any way with the above Amusement Park
Lightning Racer is a trademark of Hershey Entertainment & Resorts
Great Bear is a trademark of Hershey Entertainment & Resorts
Hersheypark is a registered trademark of Hershey Entertainment & Resorts