RideZone's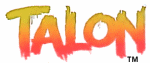 November 22, 2000 Construction Photo Gallery - 24 photos
A New Inverted Roller Coaster at Dorney Park and Wildwater Kingdom in Allentown, PA
by Joel Styer
Note: Due to the large number of photos on these pages, they may take a long time to load
For this installment of the construction photos, we are going to take a quick walk around, mostly in the order the photos were shot. Enjoy....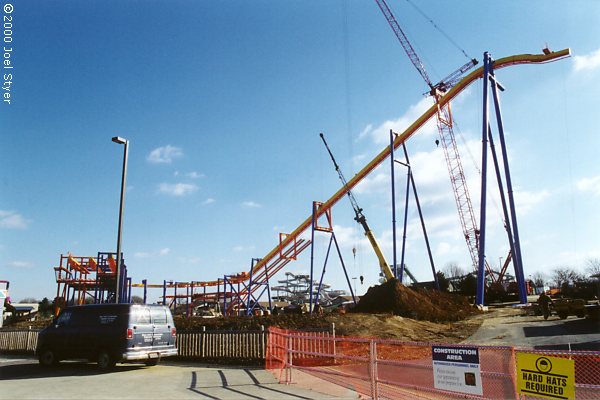 A view of the construction so far. Photo taken from near the Carousel.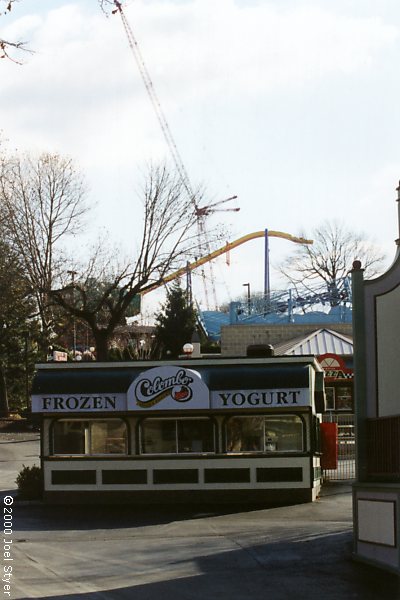 This view from deep in the park gives some reference to Talon's location. In the front of the photo is the Frozen Yogurt stand, behind that, the Pizza stand and behind that, part of the Muzik Express. Talon may look small from here, but be assured it is not.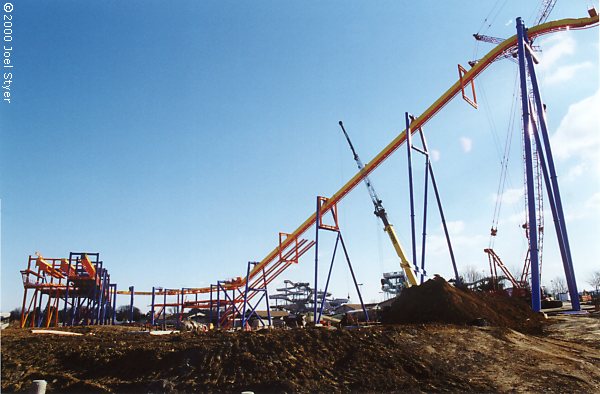 This shows most of what is complete to date. The entire lift hill is tracked.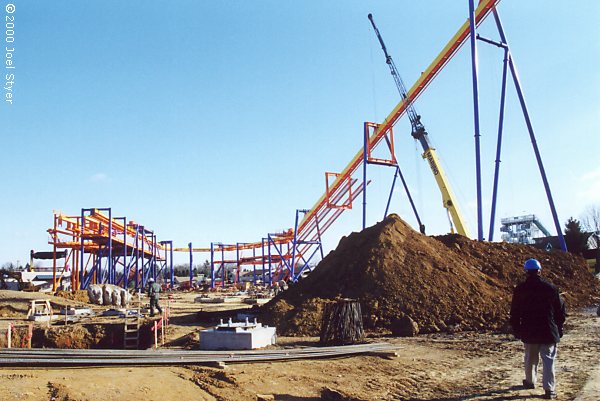 The walkways are also partially completed under the lift hill.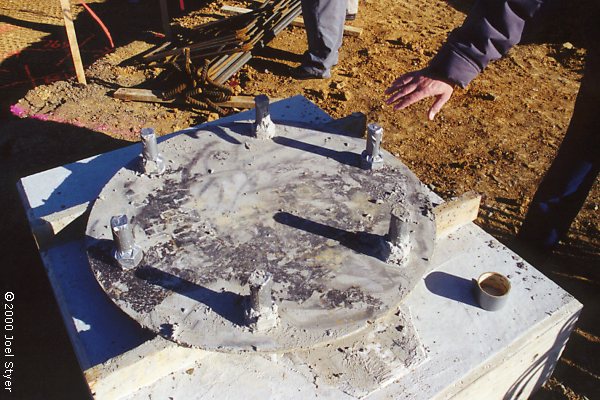 A footer has recently been poured. The bolts are connected to the metal plate to hold them in place while the concrete dries. The threads are covered with tape for protection.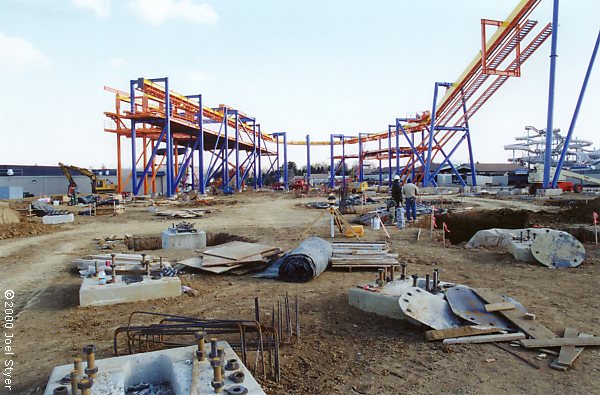 Another view of the construction area, brake run on the left, station and lift hill on right.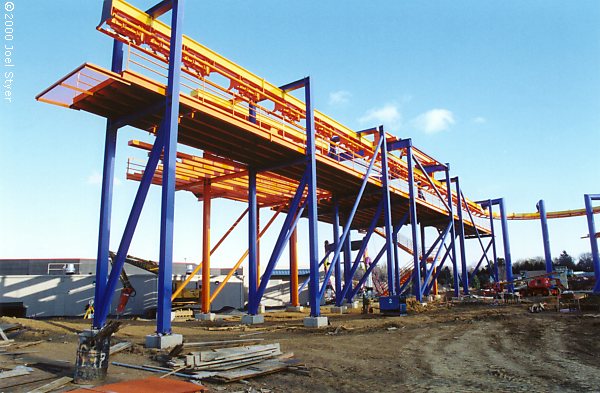 This view of the brake run shows the track is in place as well as the floor.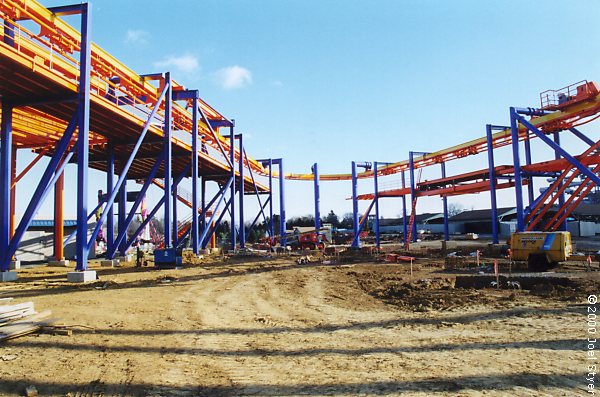 Wide view of the turn out of the brake into the station and lift hill (right).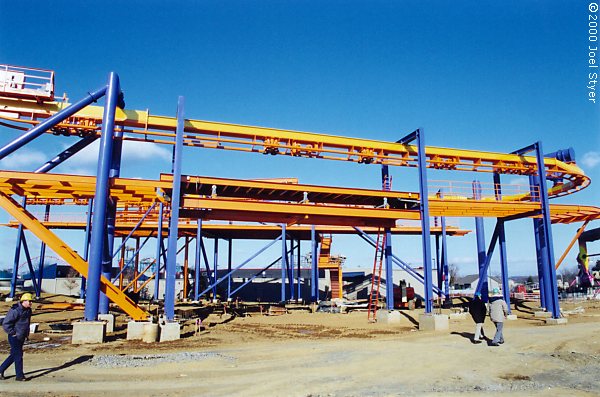 Another view from the lift hill side.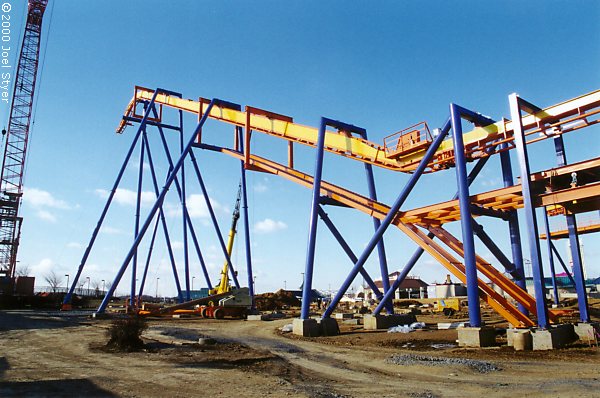 The lift hill from the Wildwater Kingdom side of the ride.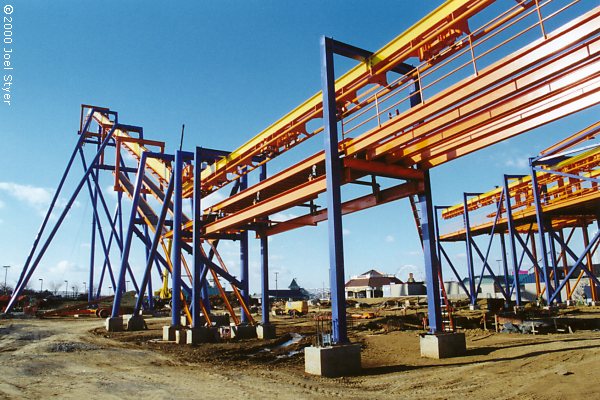 Another view.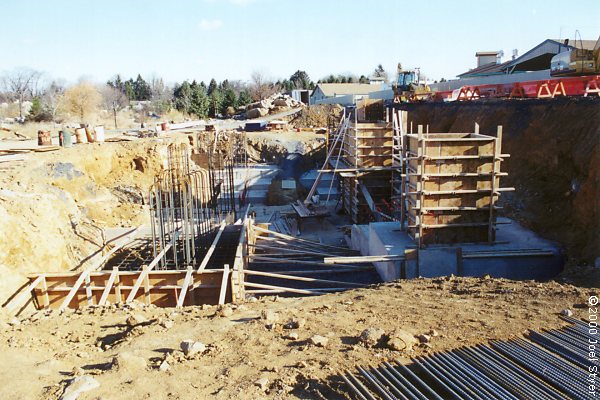 The huge footers for the Immelmanm are taking shape.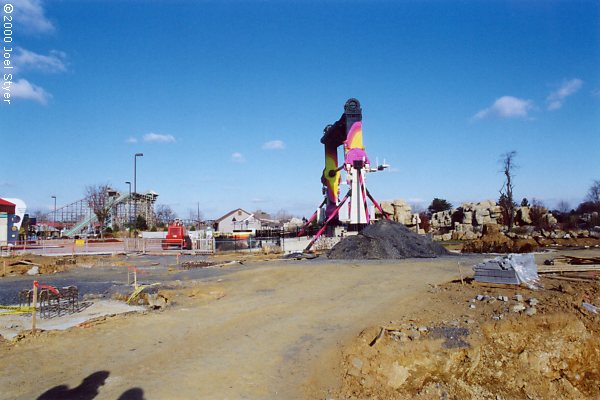 A view just to the left of above shows the upper part of the park.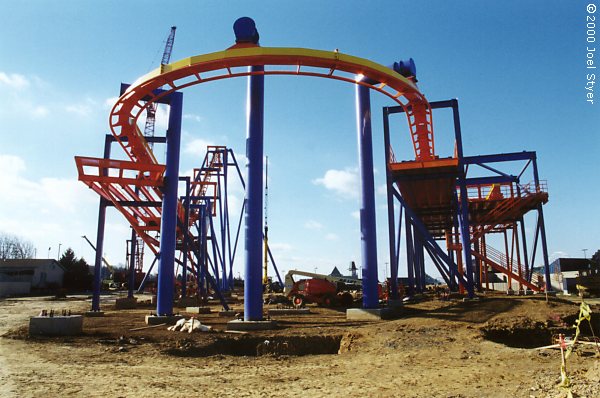 The turn from the brake run (right) to the station. Wildwater Kingdom would be to the left.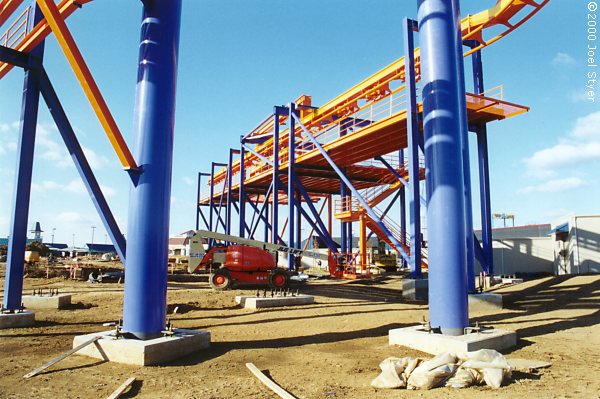 The brake run as seen through the supports for the turn.

Lift hill supports. Clean and Elegant.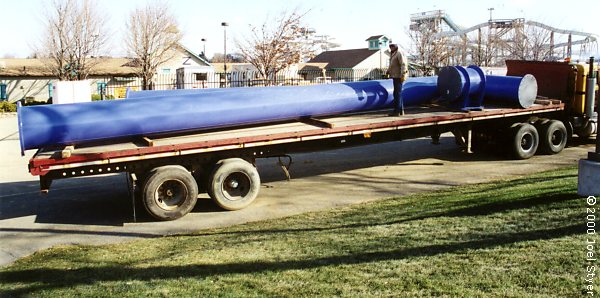 A couple more supports arrive.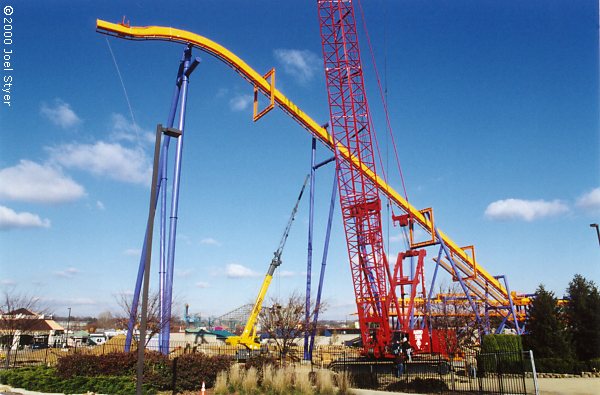 The lift hill as seen from the season pass parking lot.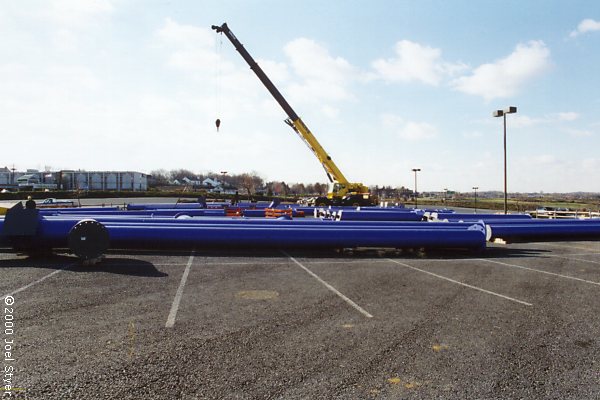 Supports and more supports fill the season pass parking lot.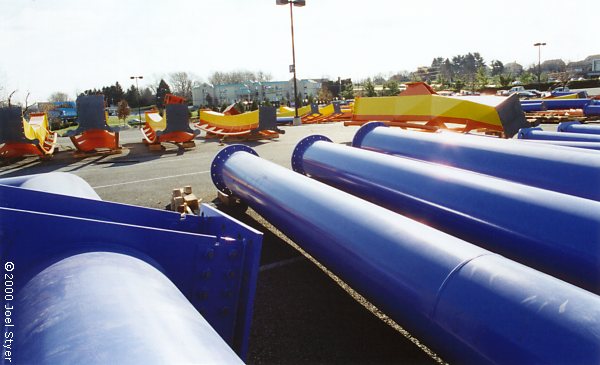 More steel.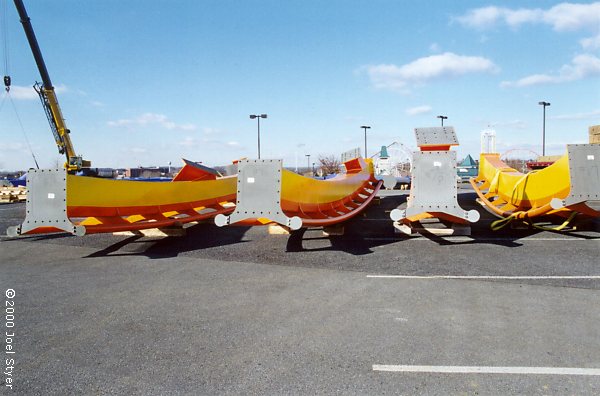 Here we find a loop.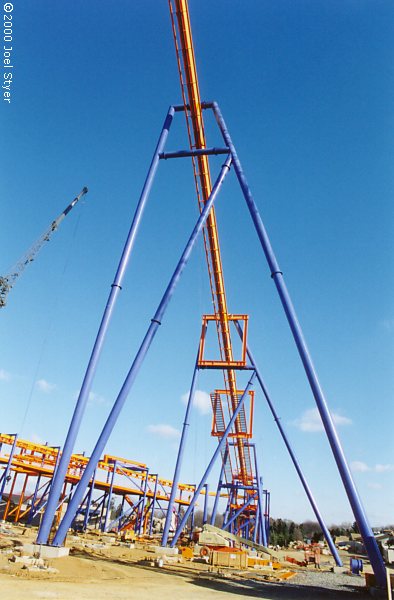 That sure is a pretty tall lift hill. Again, note the interesting supports.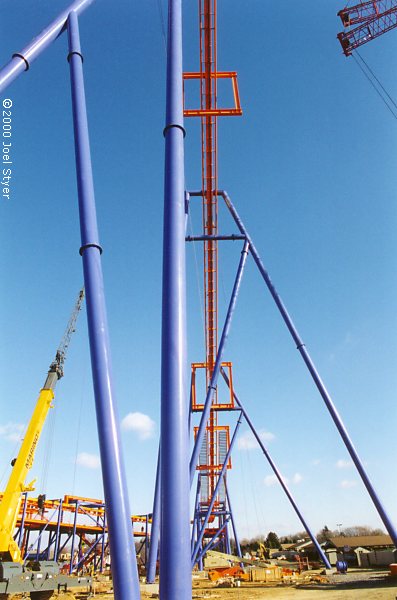 Especially from directly under it.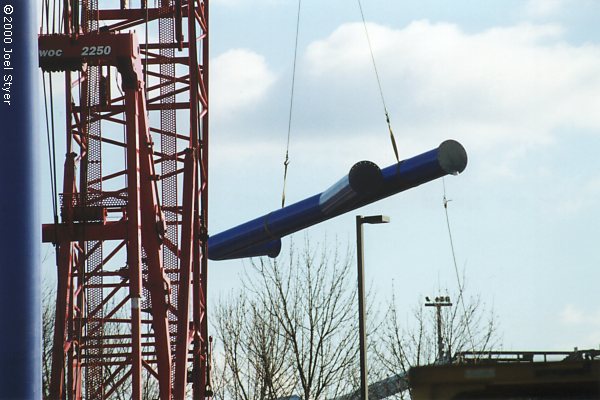 A piece is being lifted from the truck over Wildwater Kingdom to the construction area.
Article and pictures are ©2000 by Joel Styer. All photos taken November 22, 2000
RideZone wishes to thank Mark Sosnowsky of Dorney Park and Wildwater Kingdom,
Carl Hittner and Cliff Herring for all they have done to make this page possible.
Talon is a Trademarks of Cedar Fair L.P.
© 2000 Joel W Styer. All rights reserved. Updated Tuesday, January 13, 2004
RideZone is not affiliated in any way with the above Amusement Park