RideZone's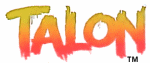 December 21, 2000 Construction Photo Gallery - 22 photos
A New Inverted Roller Coaster at Dorney Park and Wildwater Kingdom in Allentown, PA
by Joel Styer
Note: Due to the large number of photos on these pages, they may take a long time to load

Latest additions are the first drop and the loop right after it.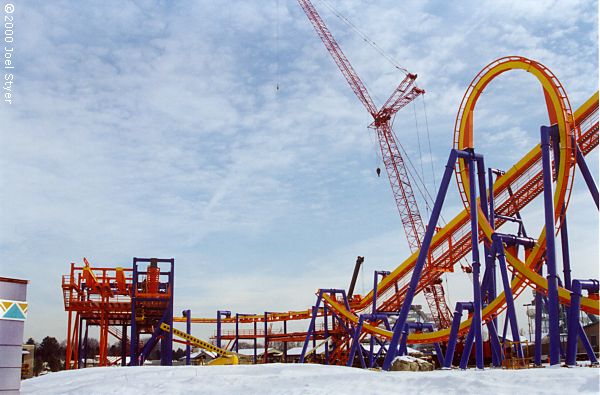 This view shows the transfer table on the left.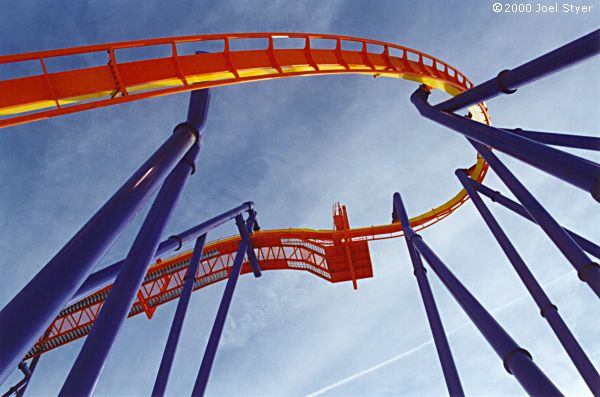 Looking up the first drop.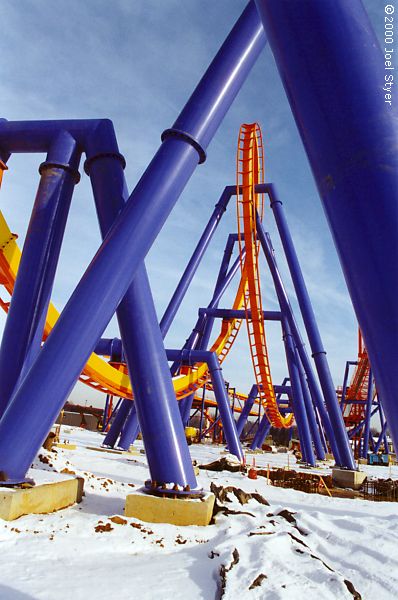 Loop through the structure of the lift.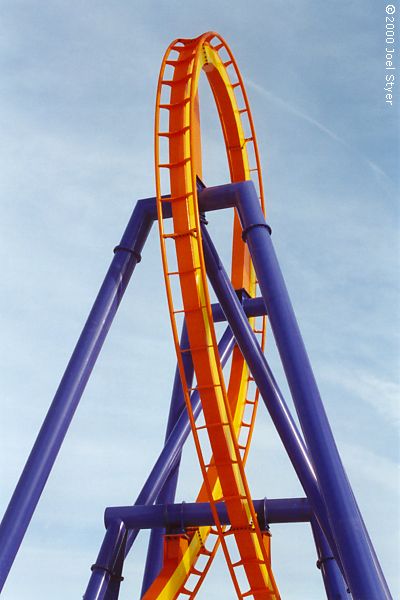 Close-up of the loop.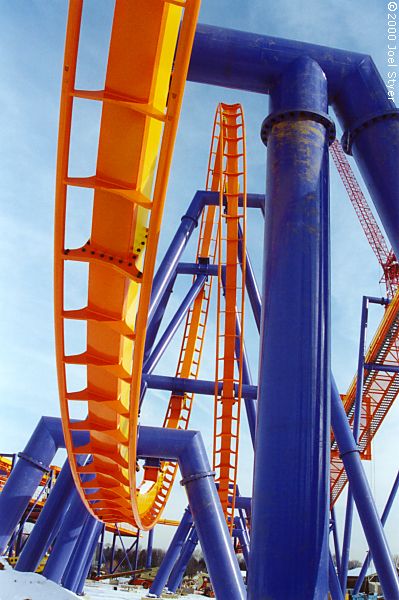 Kind of what it will look like coming down the first drop into the loop.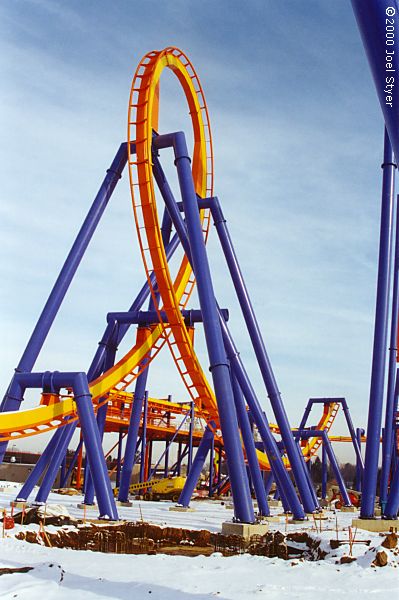 Another view of the loop also showing where the track stops (for now).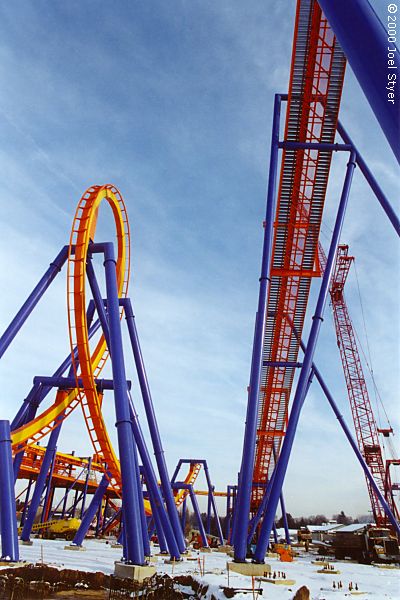 After the loop, the train will "roll over" the track between the transfer & station, then into the Immelmann.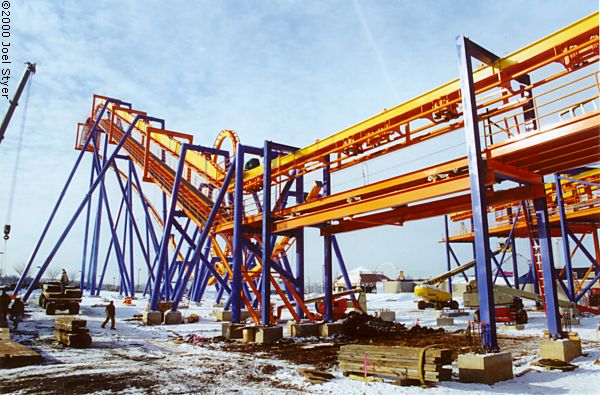 Lift hill from Wildwater Kingdom side. Note the size of the worker relative to the ride.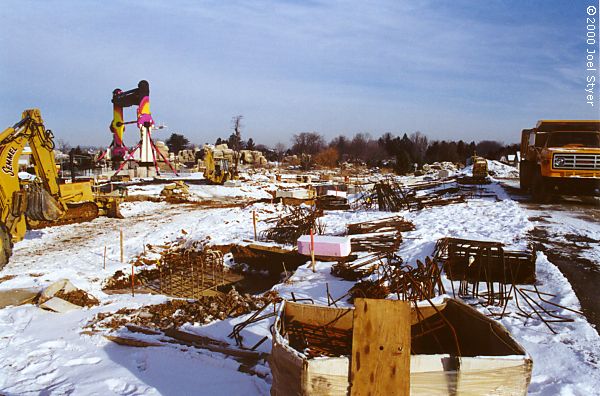 The back area is still awaiting steel and some concrete.

All that has been completed so far.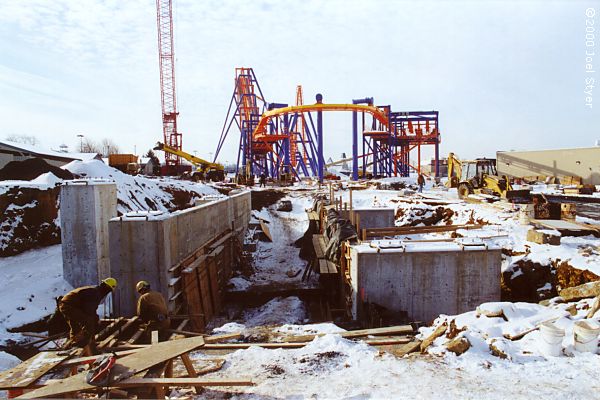 Immelmann footers and channel.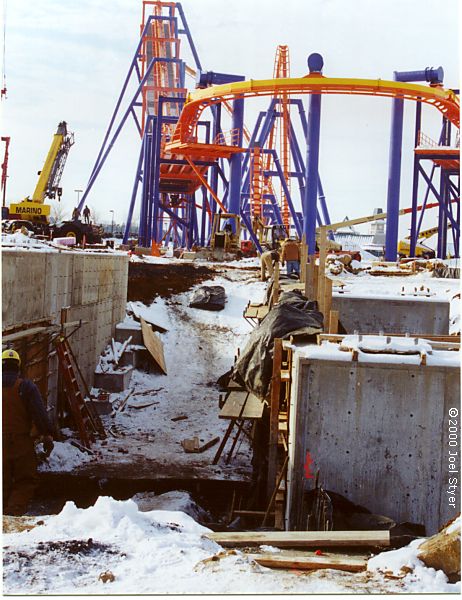 The end of the track (from loop) will "spin" over the station entry track before arriving here.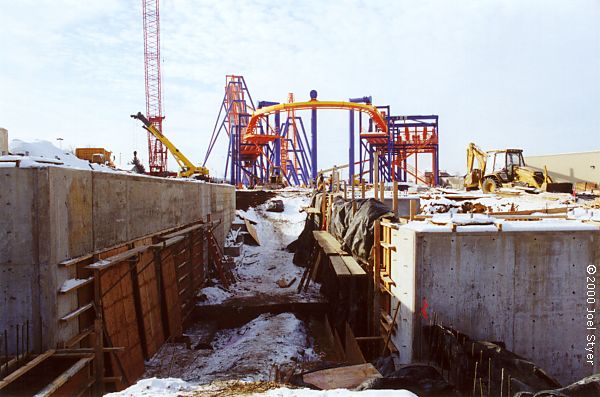 Immelmann footers and trench.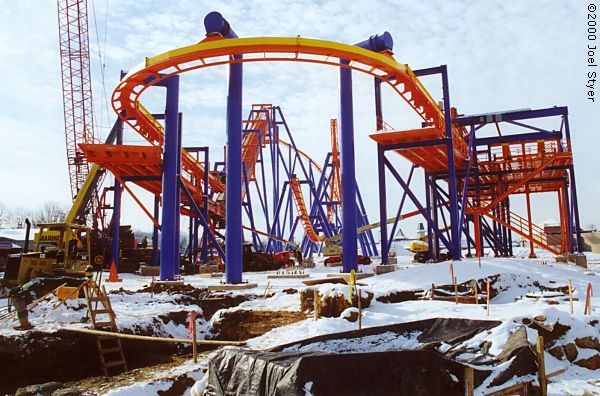 Transfer area on right and station on left.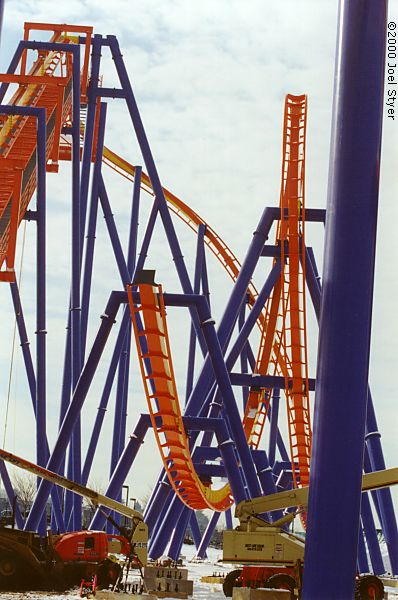 End of the line? Leap the....Not really, we'll see where this goes after New Year.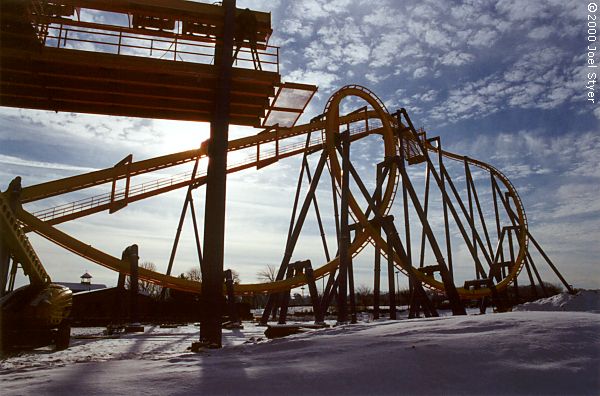 No, it is really about 10AM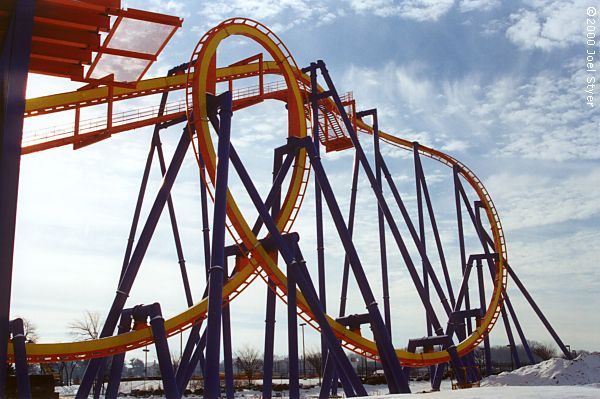 December construction - first drop and loop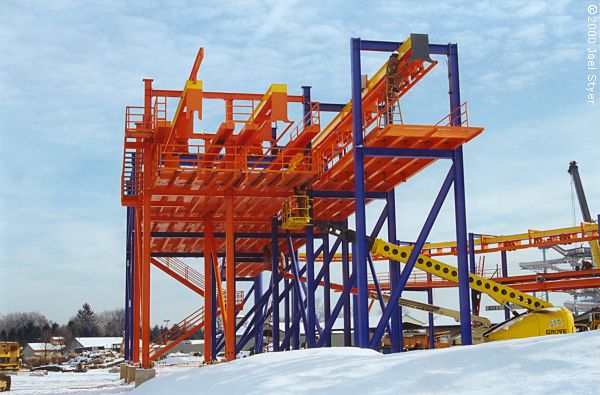 Transfer and storage tracks.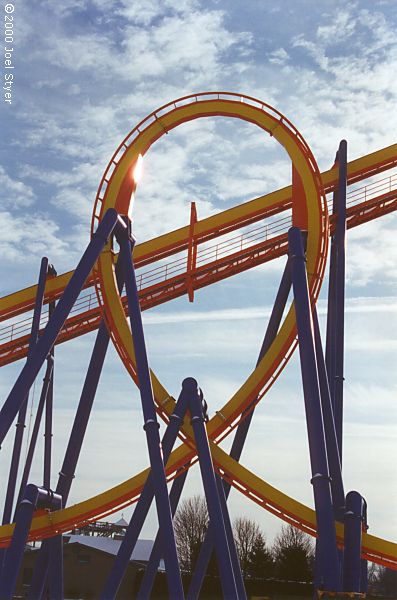 The loop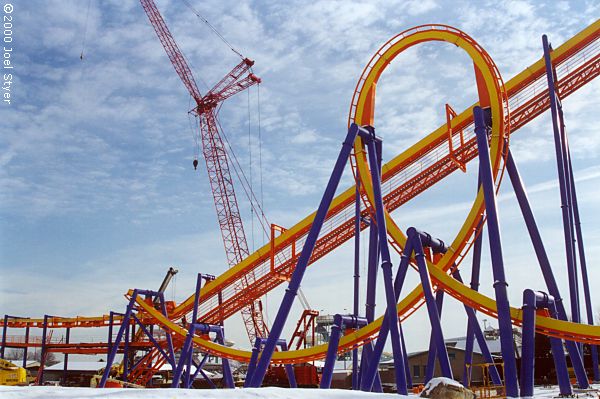 Another shot of the loop, lift and station area.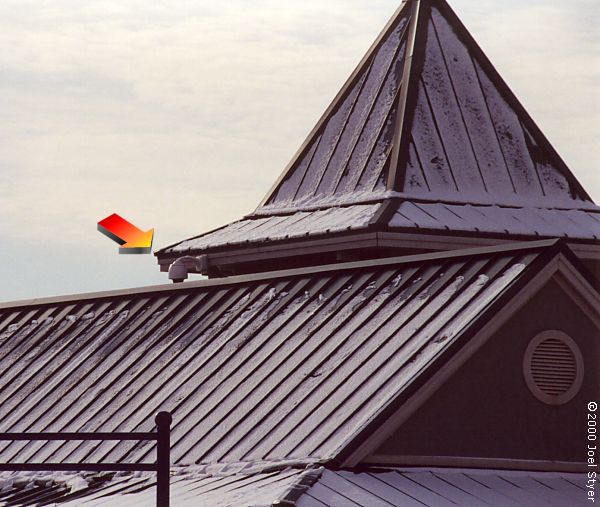 For those who asked, here is the location of the camera for Dorney Park's webcam that supplies the excellent (and timely) photos of the construction.
Article and pictures are ©2000 by Joel Styer. All photos this page taken December 21, 2000
RideZone wishes to thank Mark Sosnowsky of Dorney Park and Wildwater Kingdom,
Carl Hittner and Cliff Herring for all they have done to make these pages possible.
Talon and Hang Time are Trademarks of Cedar Fair L.P.
© 2000 Joel W Styer. All rights reserved. Updated Sunday, January 18, 2004
RideZone is not affiliated in any way with the above Amusement Park