This view is from in front of the Wild Mouse looking toward Talon. The size of the huge crane is evident.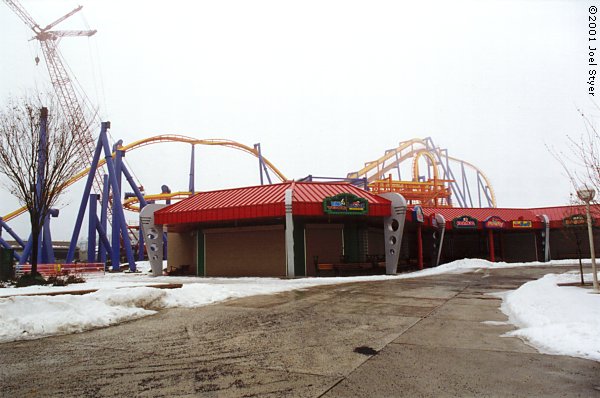 Another view from the upper midway showing the games with Talon behind them. Even the park has to "cinder" their roads in the winter.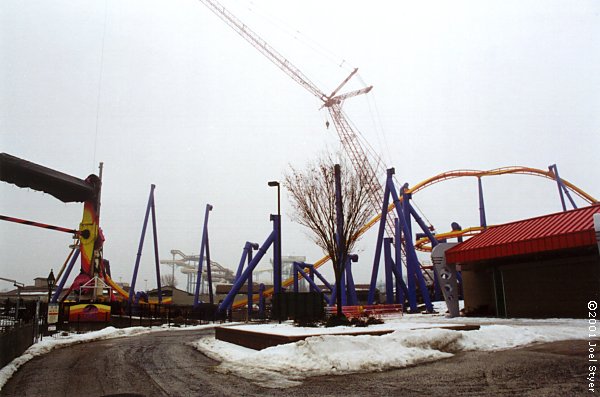 Walking past the games, we find more Talon construction. Hang Time is to the immediate left. Wildwater Kingdom is off in the distance.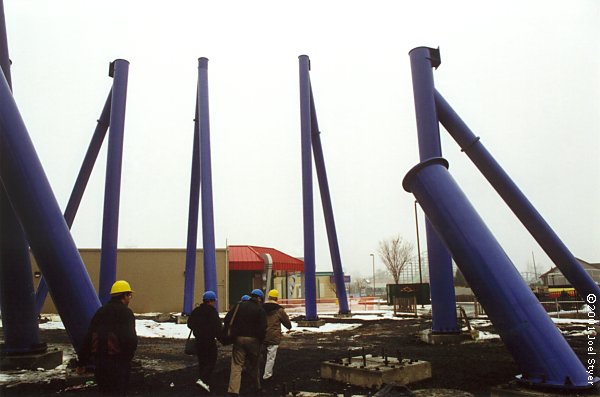 These are supports for the Inclined Spiral.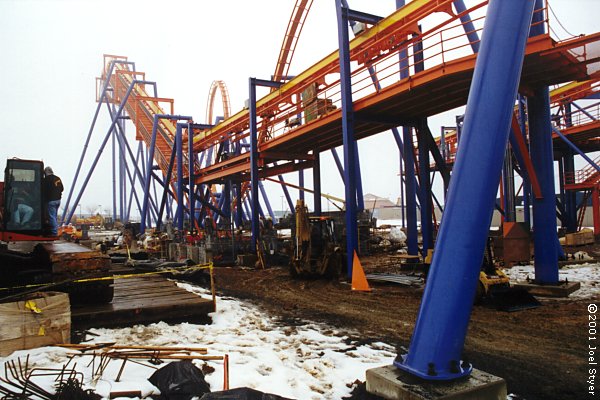 They have already started station construction.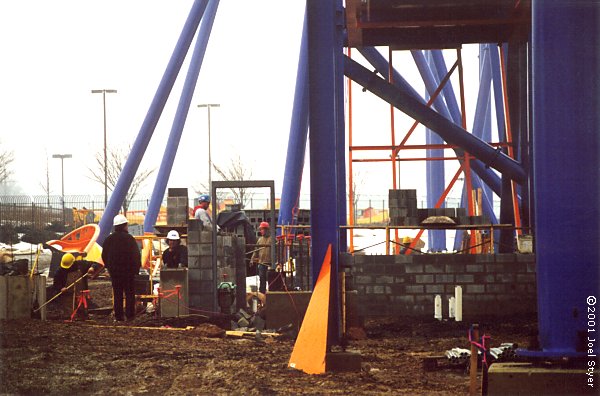 Closer view of the block work for the station.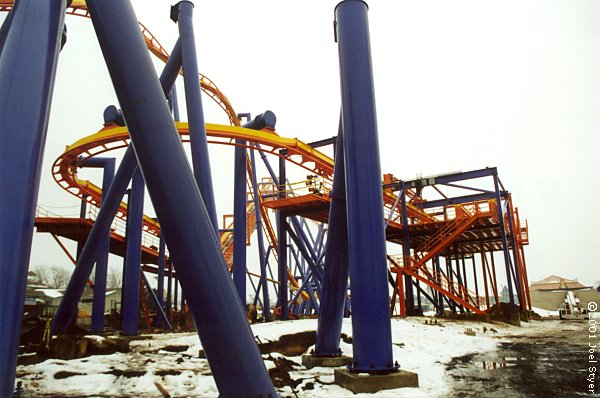 The next new element is the Zero G Roll which is partially hidden in the upper left of this photo.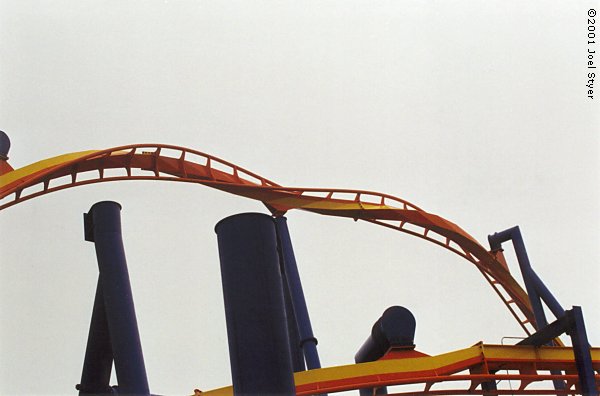 The Zero G Roll.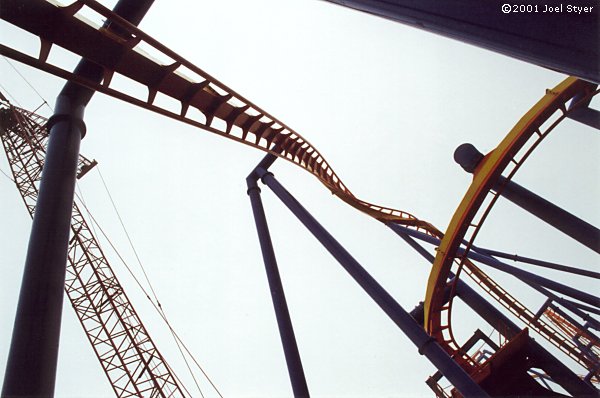 Another view as the track dives into the Immelmann.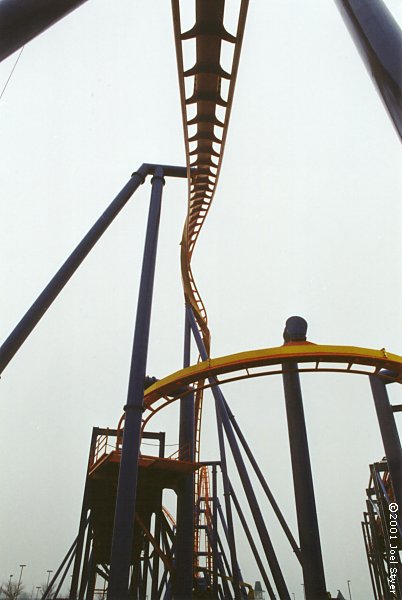 Same idea, different angle

Close up of Zero G Roll.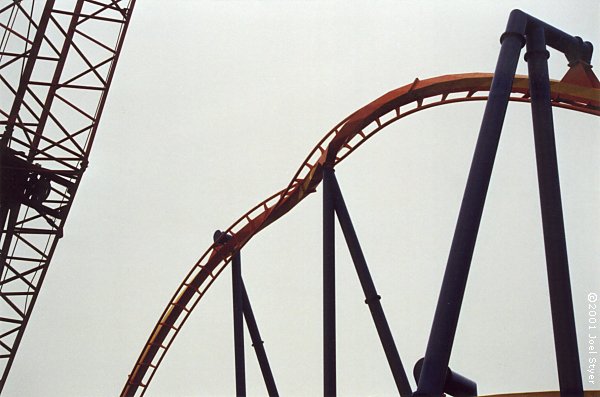 Depending where it is viewed from, it tends to look totally different.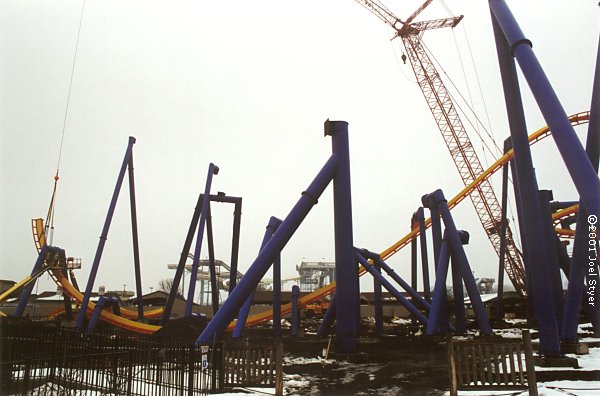 The next element after the Roll is the Immelmann.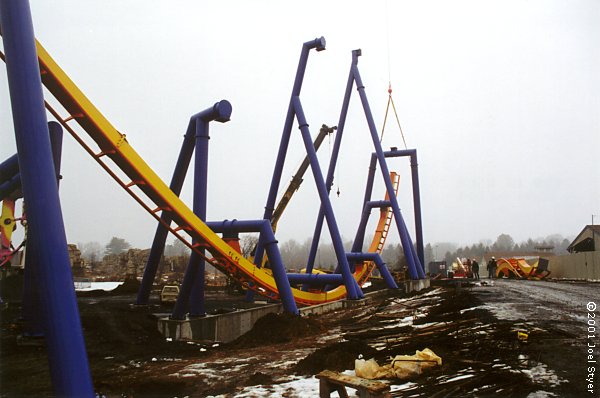 View from the other side. The track is just starting the swing upward.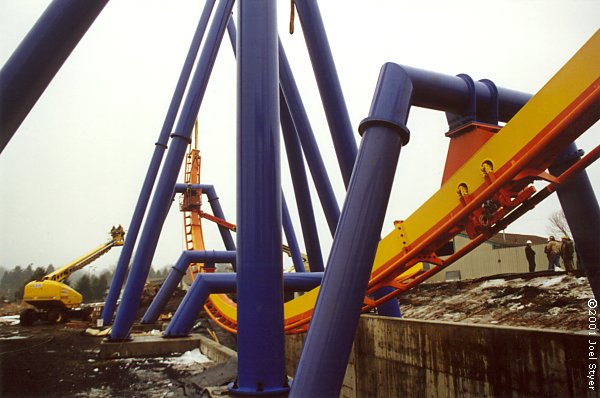 Surprise! The entrance to the Immelmann goes below grade.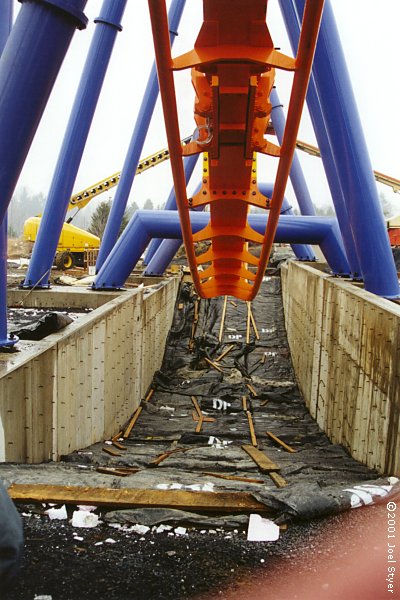 This looks just too cool. This is the site of the massive footers seen in earlier photos.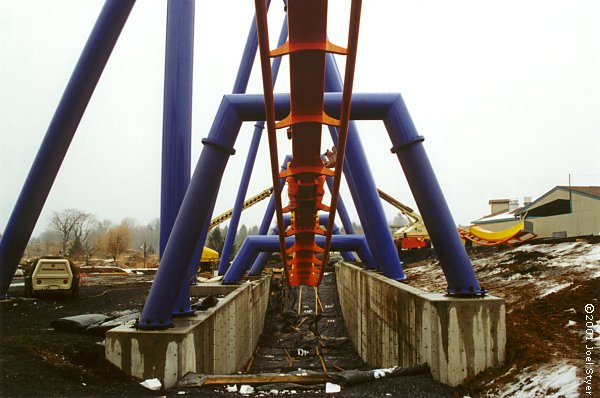 Have to take just one more look at it.
More Construction
As with most days, The day of the photo session was filled with construction, despite the poor weather. The following photos show some of the actual construction work.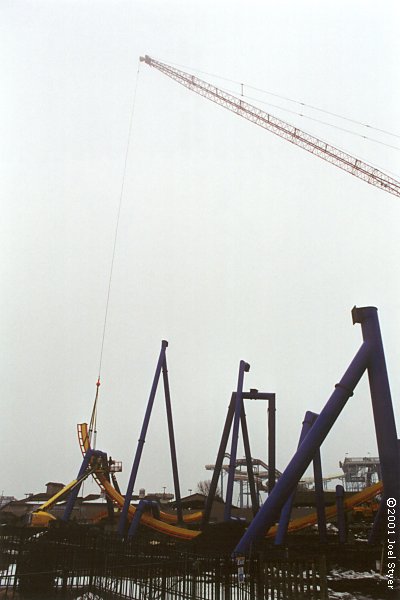 The big crane lowers a portion of Immelmann track into position.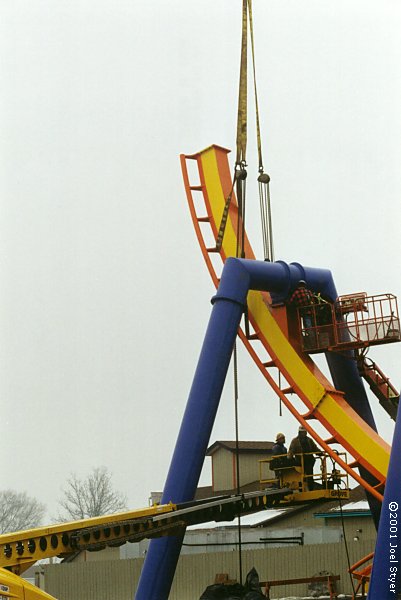 Close-up view from above showing the new section of track being bolted in place.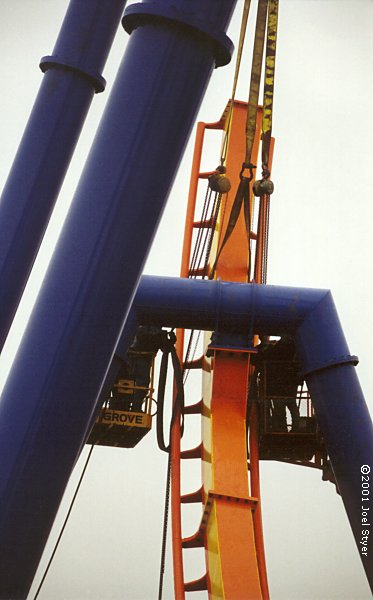 Another angle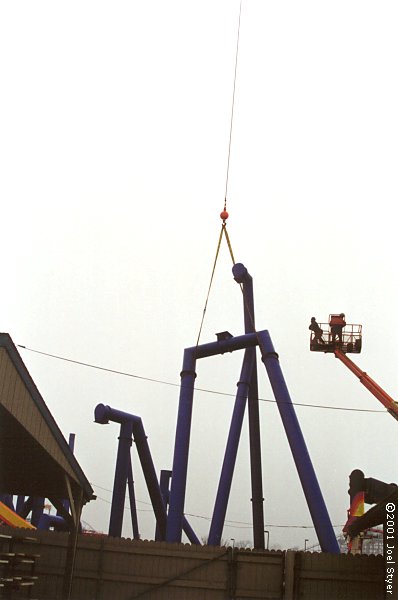 Lifting a support for the Immelmann.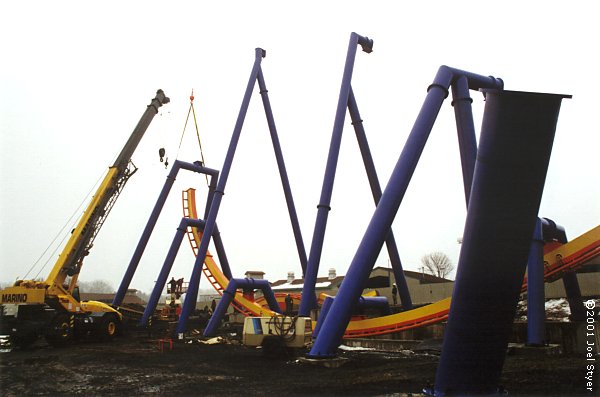 Positioning the support.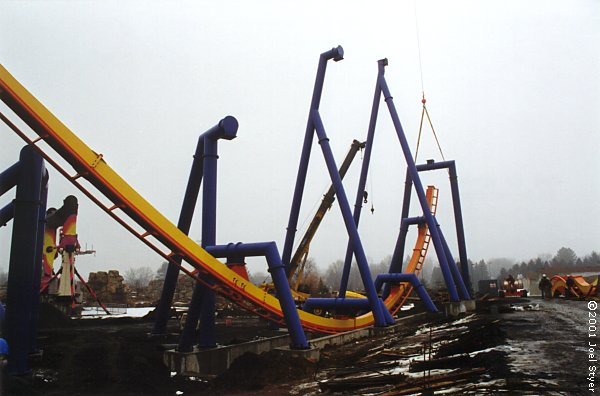 Getting it lined up just right.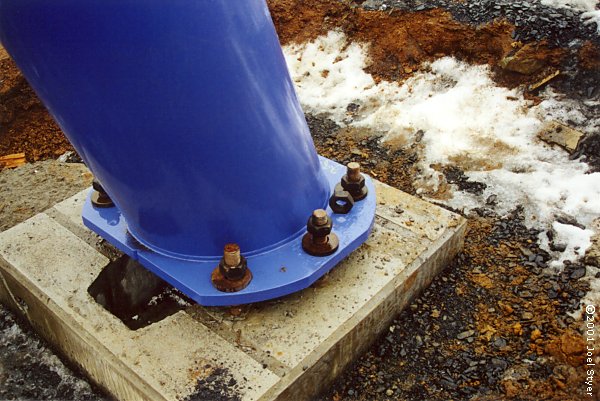 As in most construction of this type, the nuts are not tightened fully until all the pieces of one section are together. Then they are correctly tightened to ensure everything fits together properly.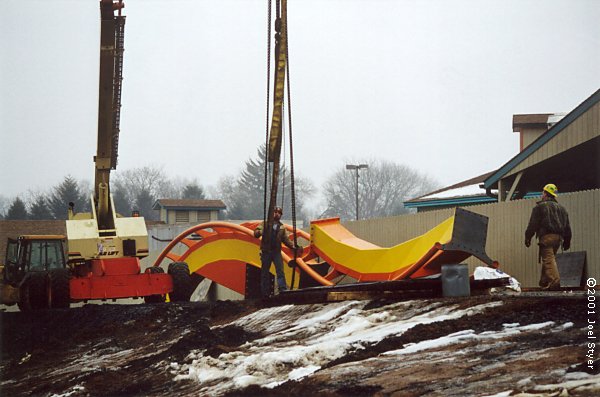 Picking up the next piece of track for the Immelmann.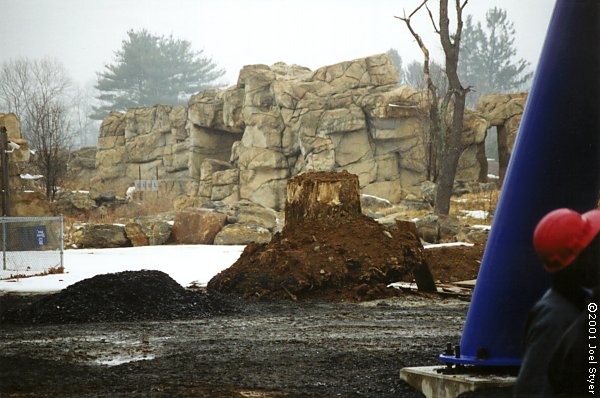 Remember that big tree that once sat in the middle of the field where Talon was built - the one that had the little house under it the past two years?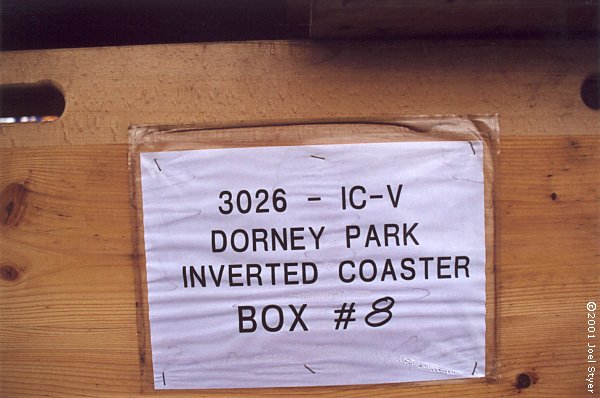 One of several boxes of coaster parts.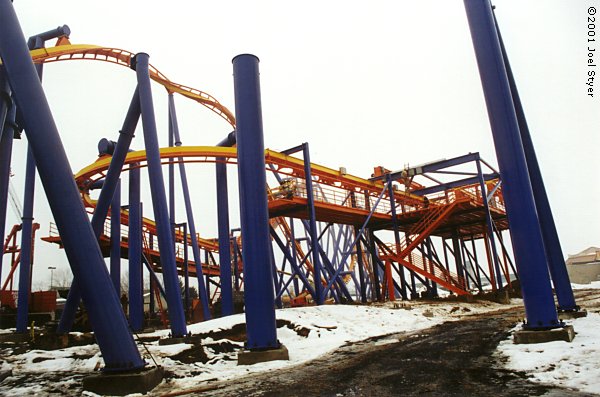 Looking from the center of the Inclined Loop toward the transfer track.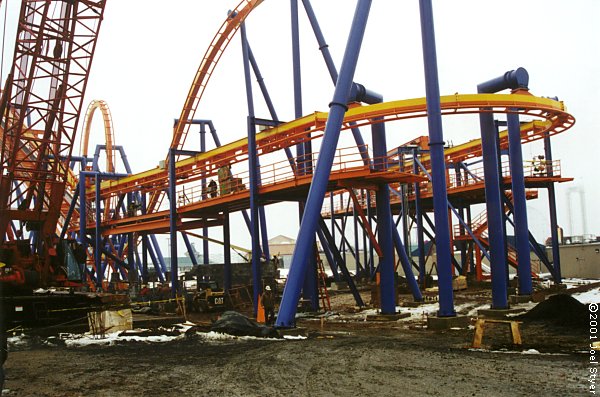 One last look at the station area.
Article and pictures are ©2001 by Joel Styer. All photos this page taken January 15, 2001