Click here to return to the Bland's Park Page at RideZone
Due to the many pictures on this page, please be patient while it loads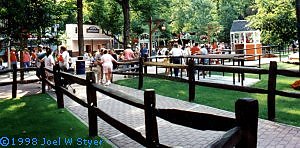 As this photo and the next one show, the park was incredibly clean and well kept during my visit.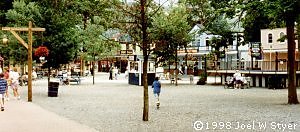 Still clean here.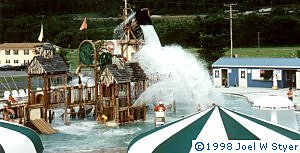 In 1997, Bland's opened their new waterpark, the Tipton Waterworks. Just imagine a huge bucket of water being filled to the top and then dumped into the pool.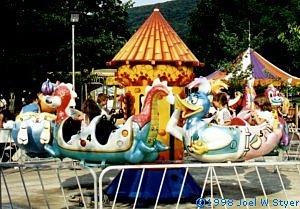 The park has a complete section devoted to rides for small kids.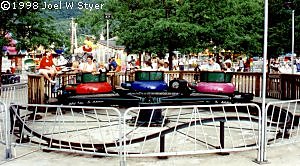 Bland's has a kiddie Turtle ride. As with everything else there, it appears to be in excellent condition.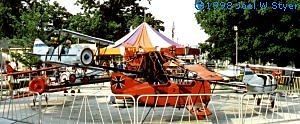 A plane ride called the Red Baron for young pilots.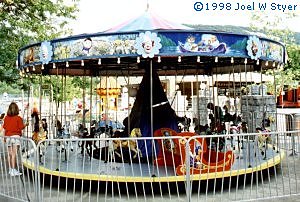 Blands has a very nice Kiddie Carousel for those who are not quite yet old enough for the big one.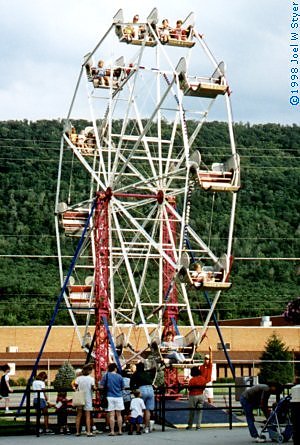 What would a classic amusement park be without a classic Ferris Wheel.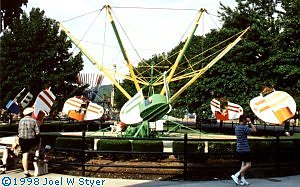 The Flying Scooters at Bland's Park.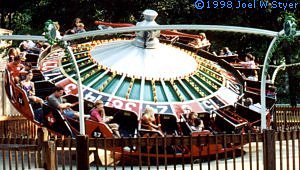 The Casino ride is a giant roulette wheel which has a dual motion spinning action.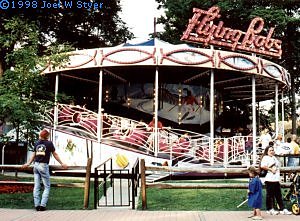 Another classic ride is the Flying Bobs.

Of course there is a Train. This one is manufactured by Chance.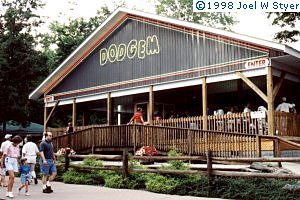 The new (1995) Dodgem building. The old building was destroyed in a 1994 blizzard.

Bland's has a lot of groves to handle almost any size group. Most are in a shaded area to keep cool but are still close to the park.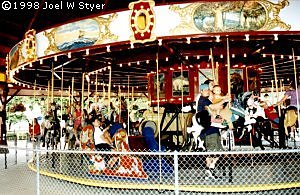 The parks Carousel. The 3 row ride was manufactured by Hershell-Spillman around 1924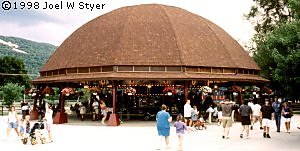 The classic design of the Carousel building.

This rather strange looking building houses the parks Space Odyssey ride. It is an indoor Caterpillar ride themed as a light and sound experience.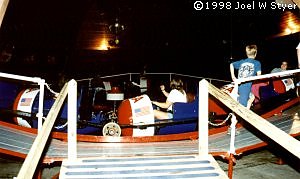 A view inside Space Odyssey shows the cars. There is no cover on this Caterpillar. It still operates at a reasonably fast speed however.